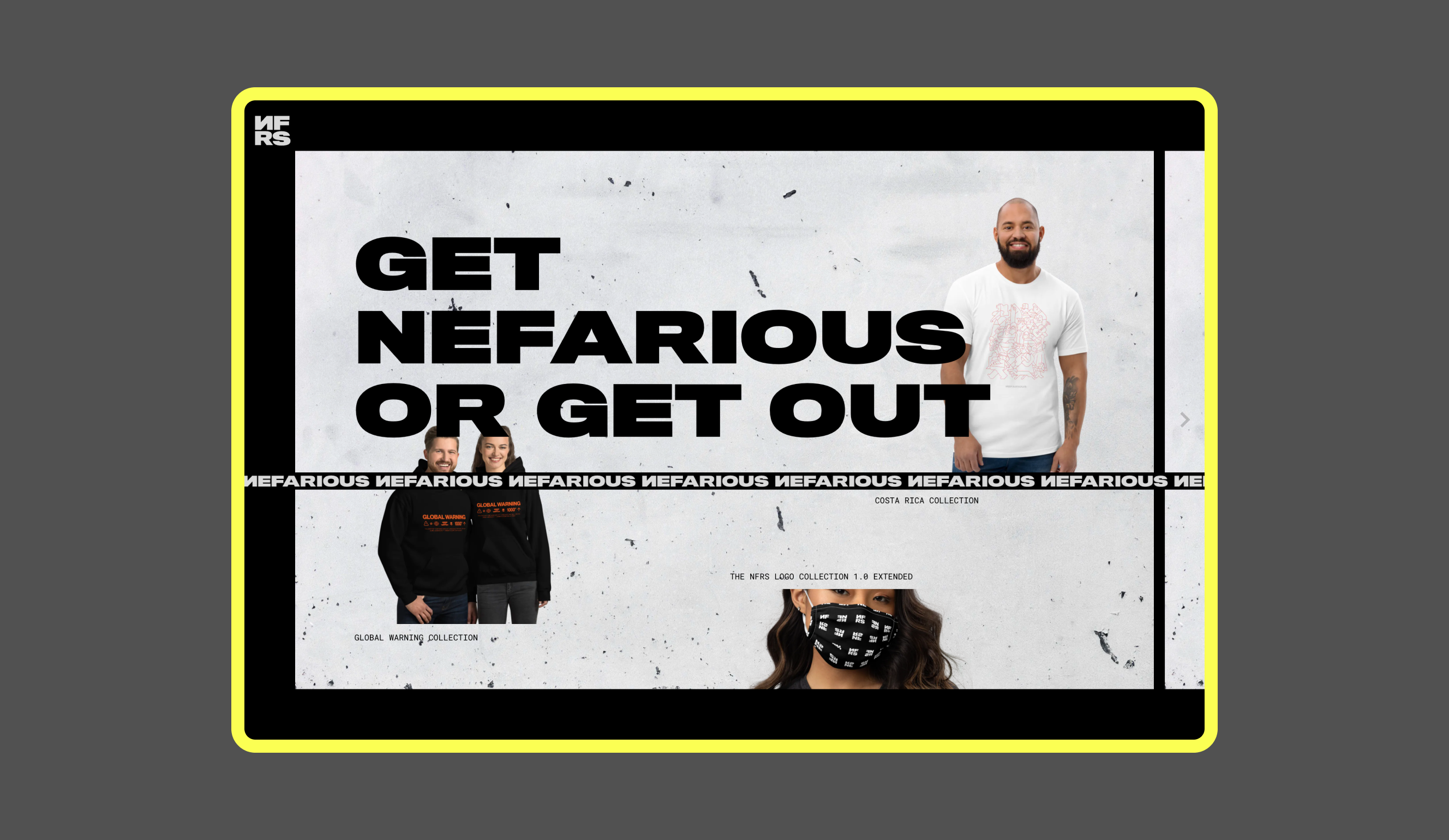 Criminally Wicked Design™
Nefarious is for the wandering neurotic in all of us. Nefarious brings to life our weirdest dreams and deepest desires to create what does not exist. Nefarious walks to its own beat and builds against the grain into today's chaotic culture, layering in unforeseen ways to an undefined end.
Join us as our world expands ever outward in a never-ending game of online product dominos connected in totality but isolated in singularity.
Nefarious is a lifestyle brand for our Ruca tribe to publish design (aka merch) to the world, a platform for members of Ruca to express themselves however they see fit.