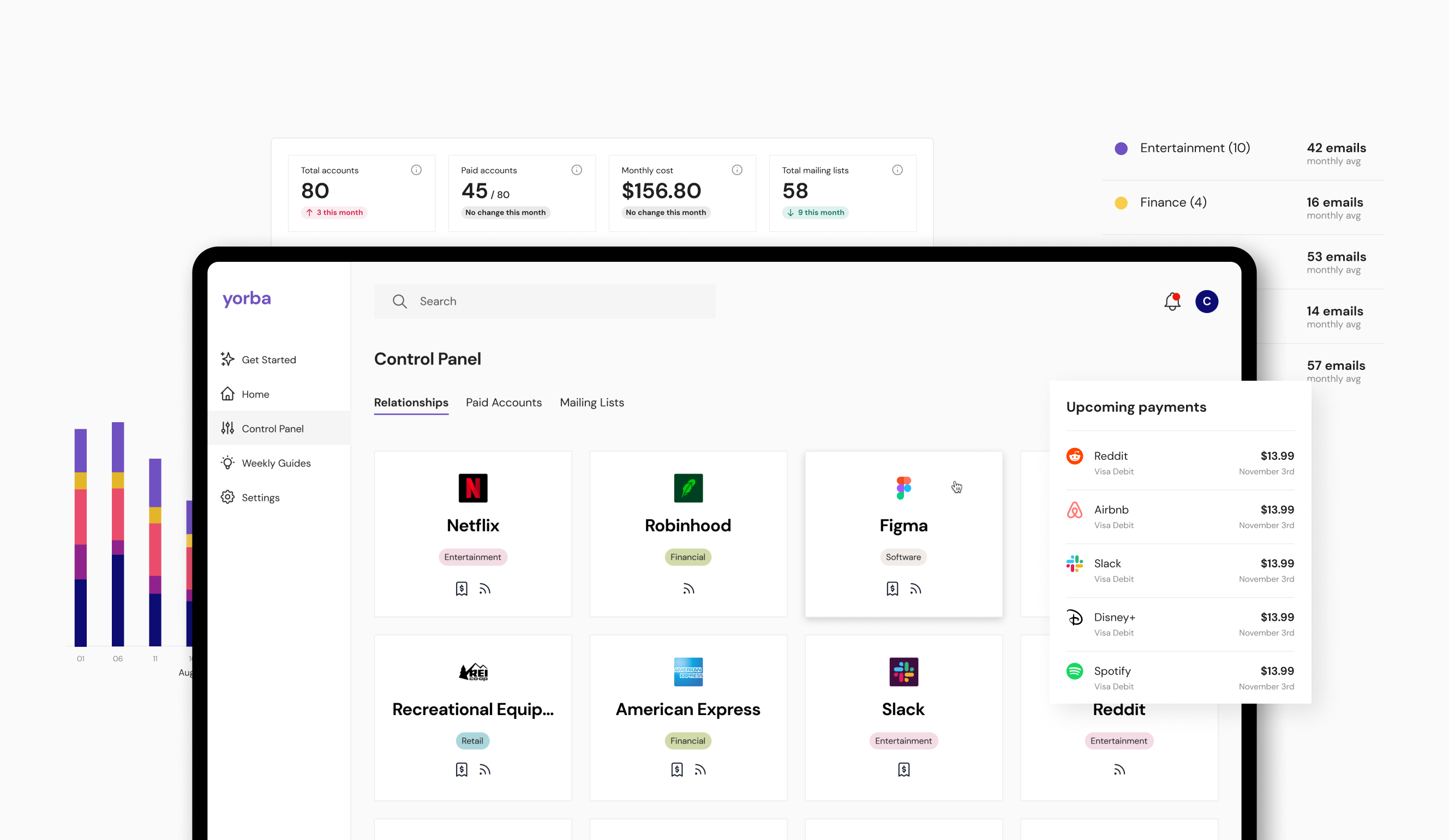 Yorba is all you, all in one place. And you're in control.™
Your entire digital footprint at your fingertips. A passport to a more ethical internet. Yorba was an experiment and exercise inside of Ruca by our founders, members, and creators. It was the culmination of applying user-centric design to the internet as a whole. To fix what is currently spiraling out of control with how users engage with platforms.
So meet Yorba. Yorba is for tech-savvy citizens who care about their privacy. Yorba is the universal identity manager giving users control of their digital footprint through a single login and dashboard that provides an aggregated view of all online accounts, identities, and digital activities.
We are on a mission to create a better online experience based on trust and control, becoming the center of a decentralized internet.