server rendered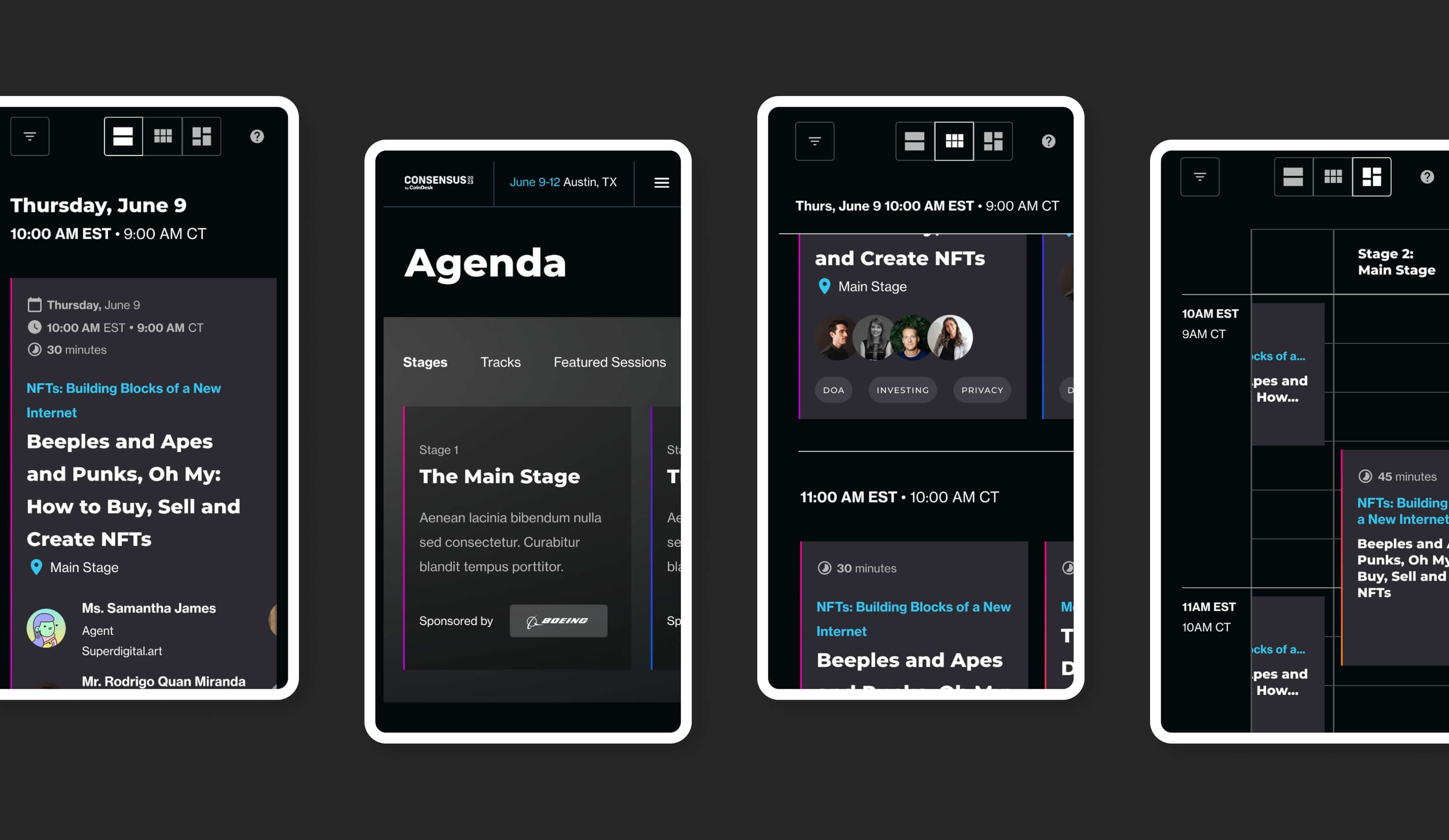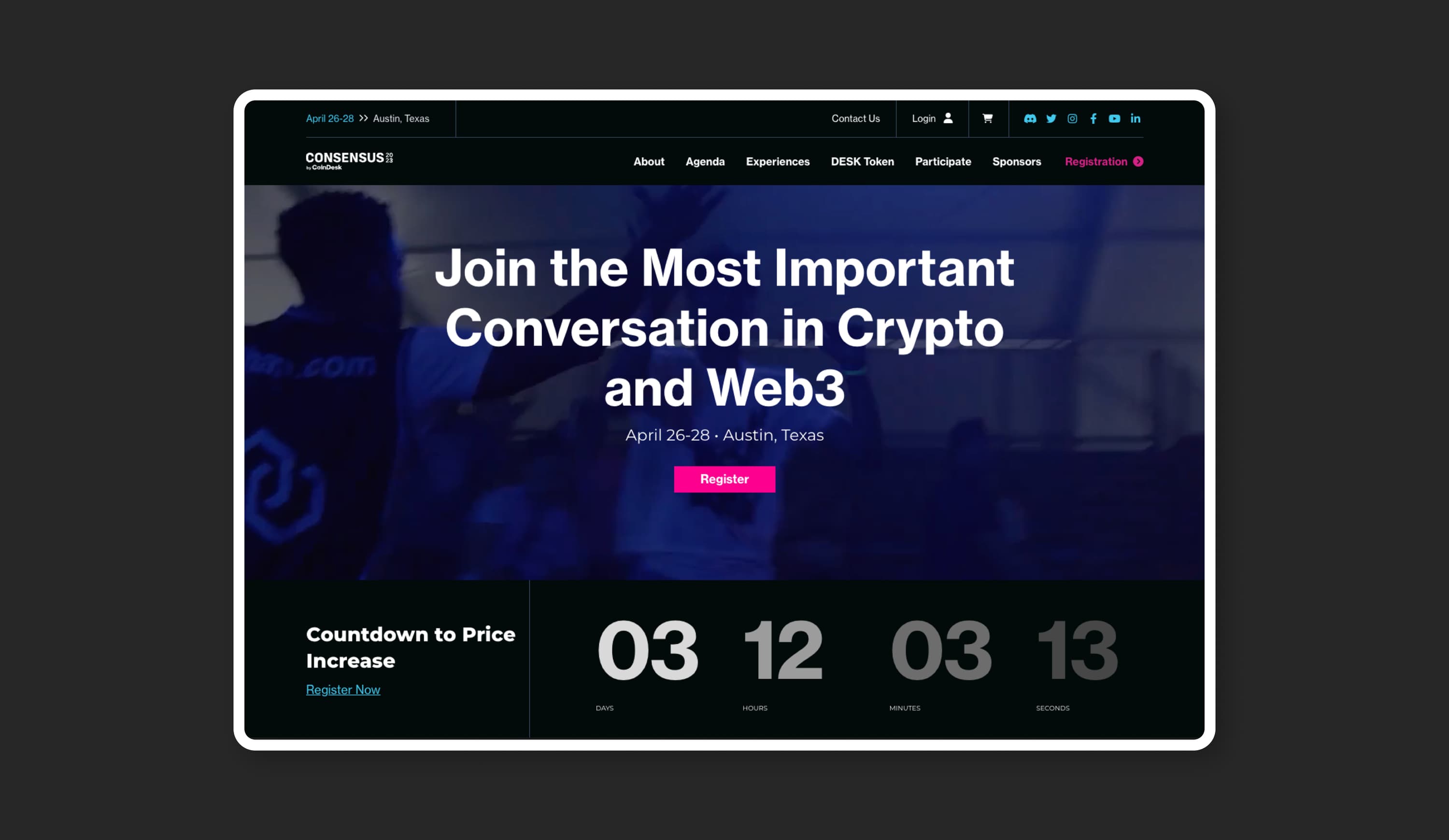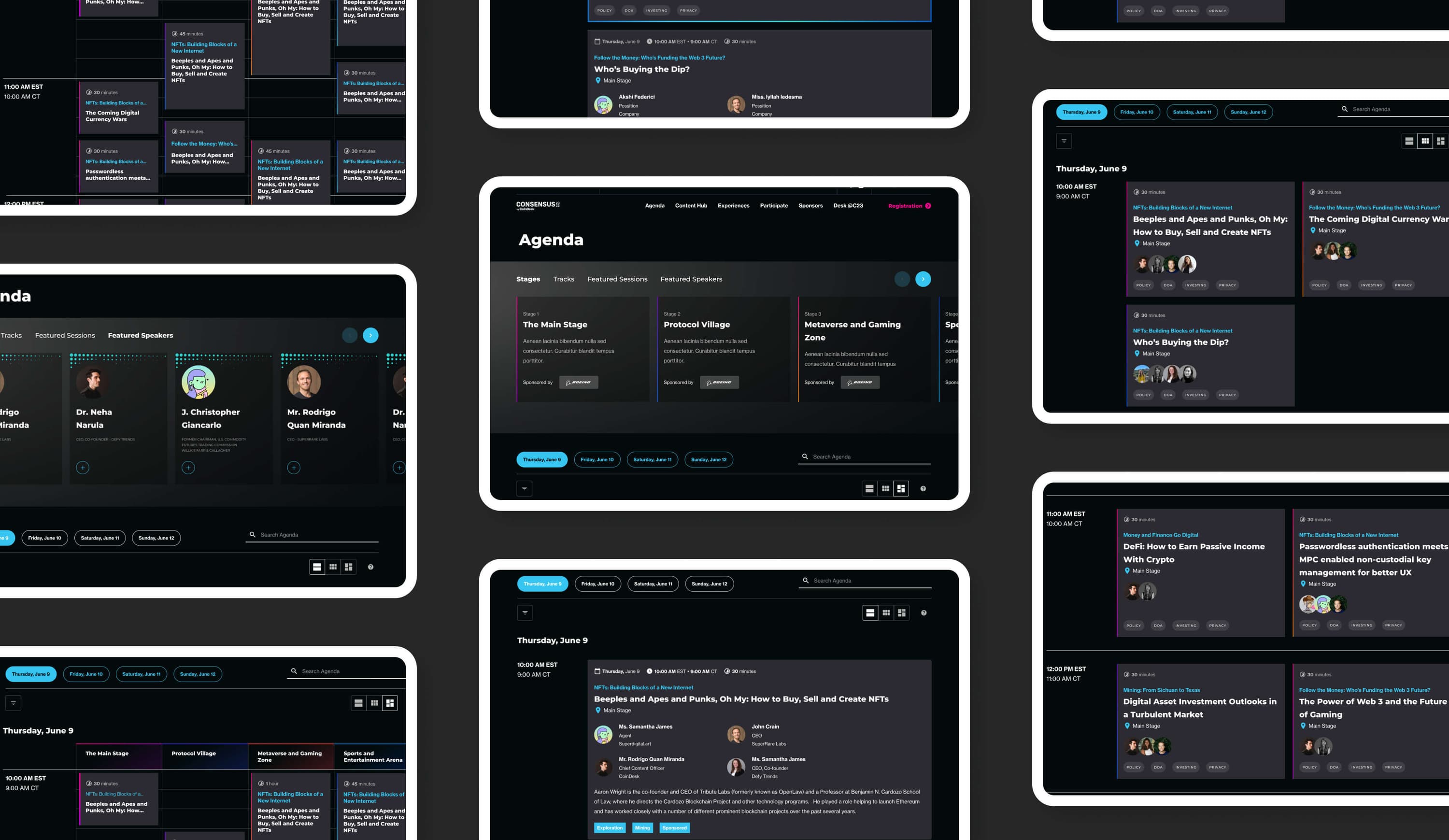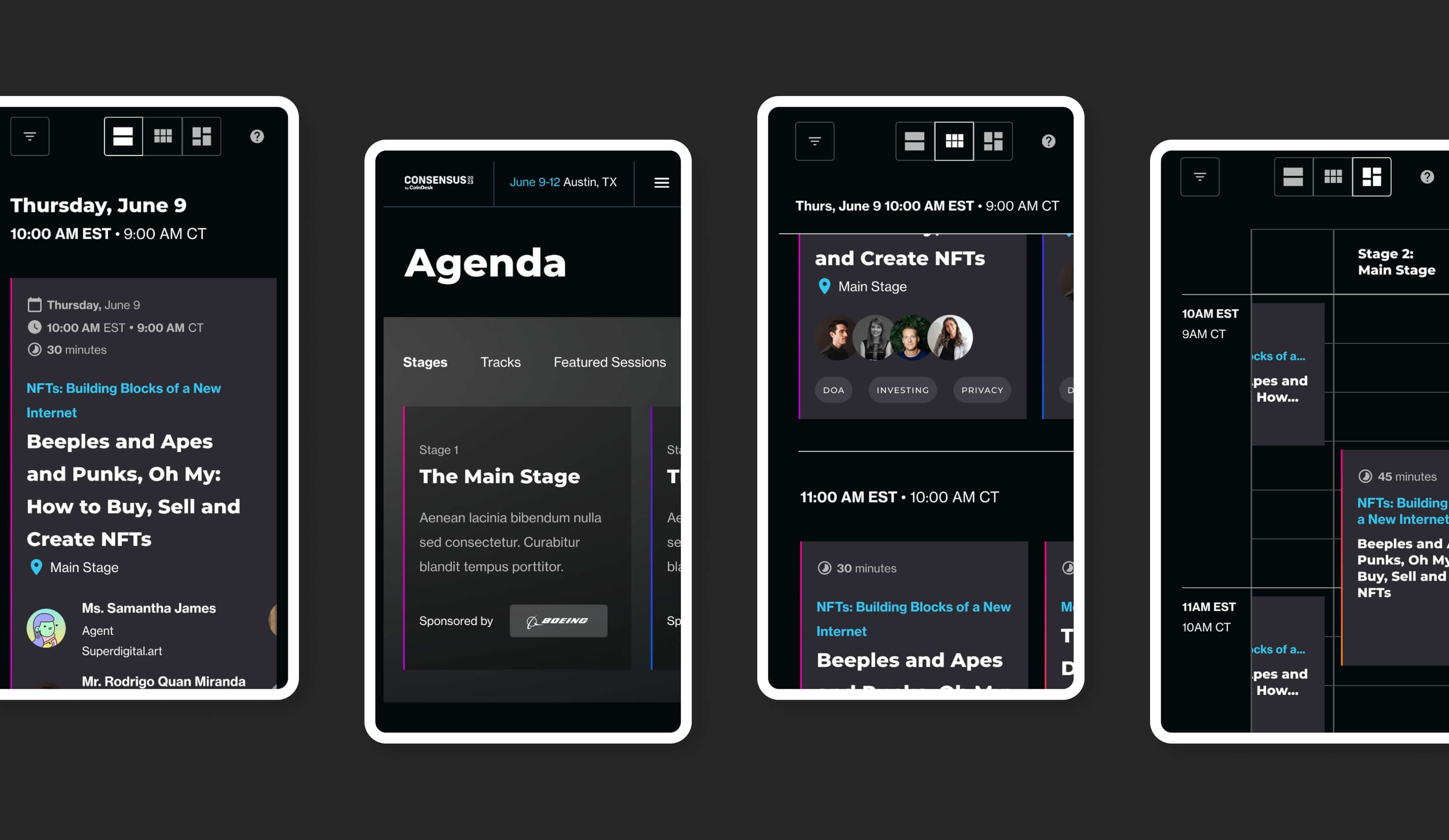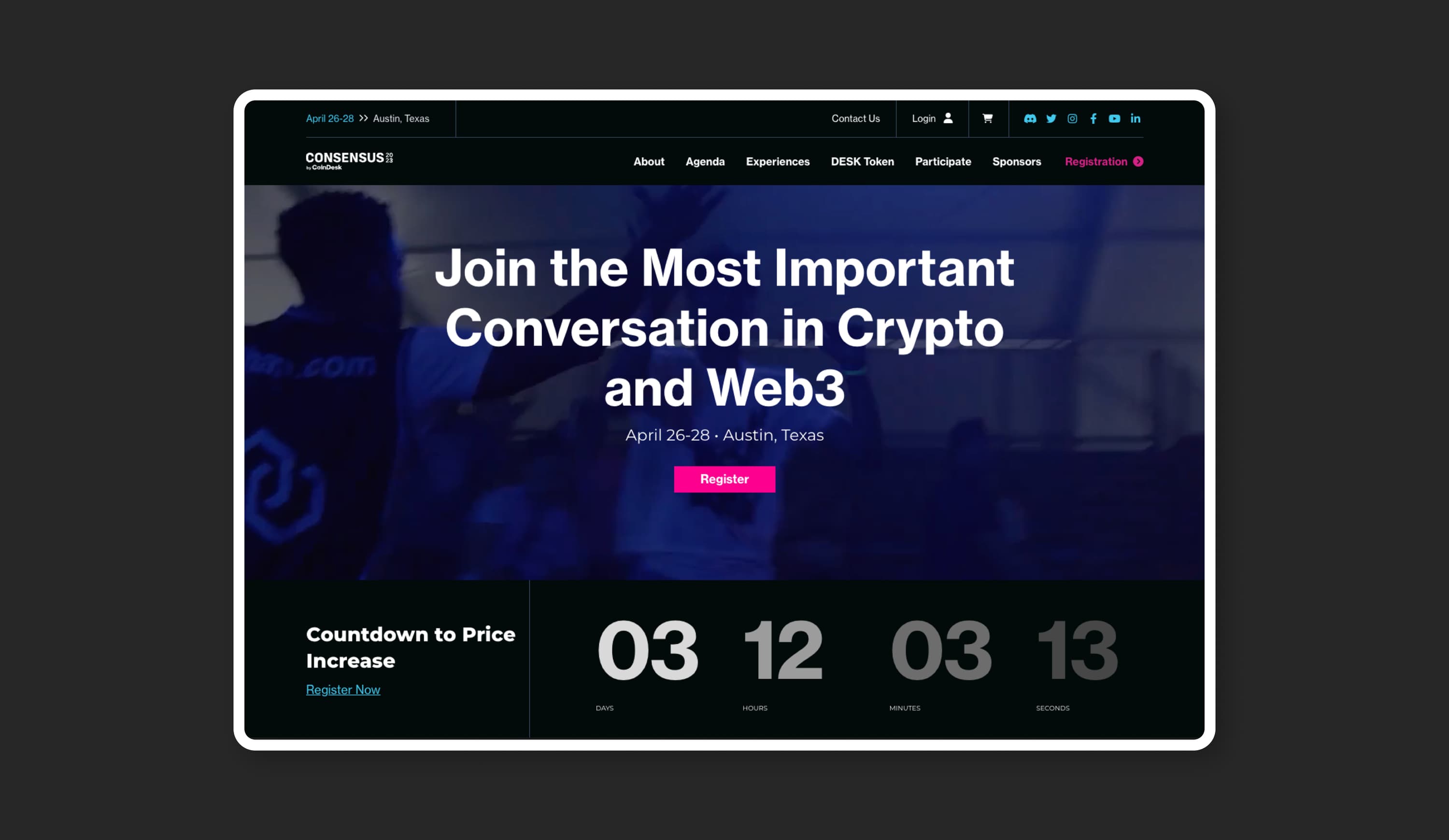 Keith Weckstein
Sr. Director of Event Logistics
The team at Ruca delivered a clean design, infused with subtle
micro-interactions

and textures that visually unified the entire experience across platforms."

-

Keith
CoinDesk, the largest news source about the crypto economy and related information, hosts one of the largest annual crypto conferences in the United States, Consensus.
CoinDesk asked Ruca to redesign the Consensus 2023 conference website and companion conference agency mobile app with a new overall site experience that reflects the emerging markets, technologies, and financial systems they report on every day.
Ruca delivered a clean design, infused with subtle micro-interactions and textures that visually unified the entire experience across platforms while still delighting, surprising, and enticing site visitors.
The site launched in November 2022.