server rendered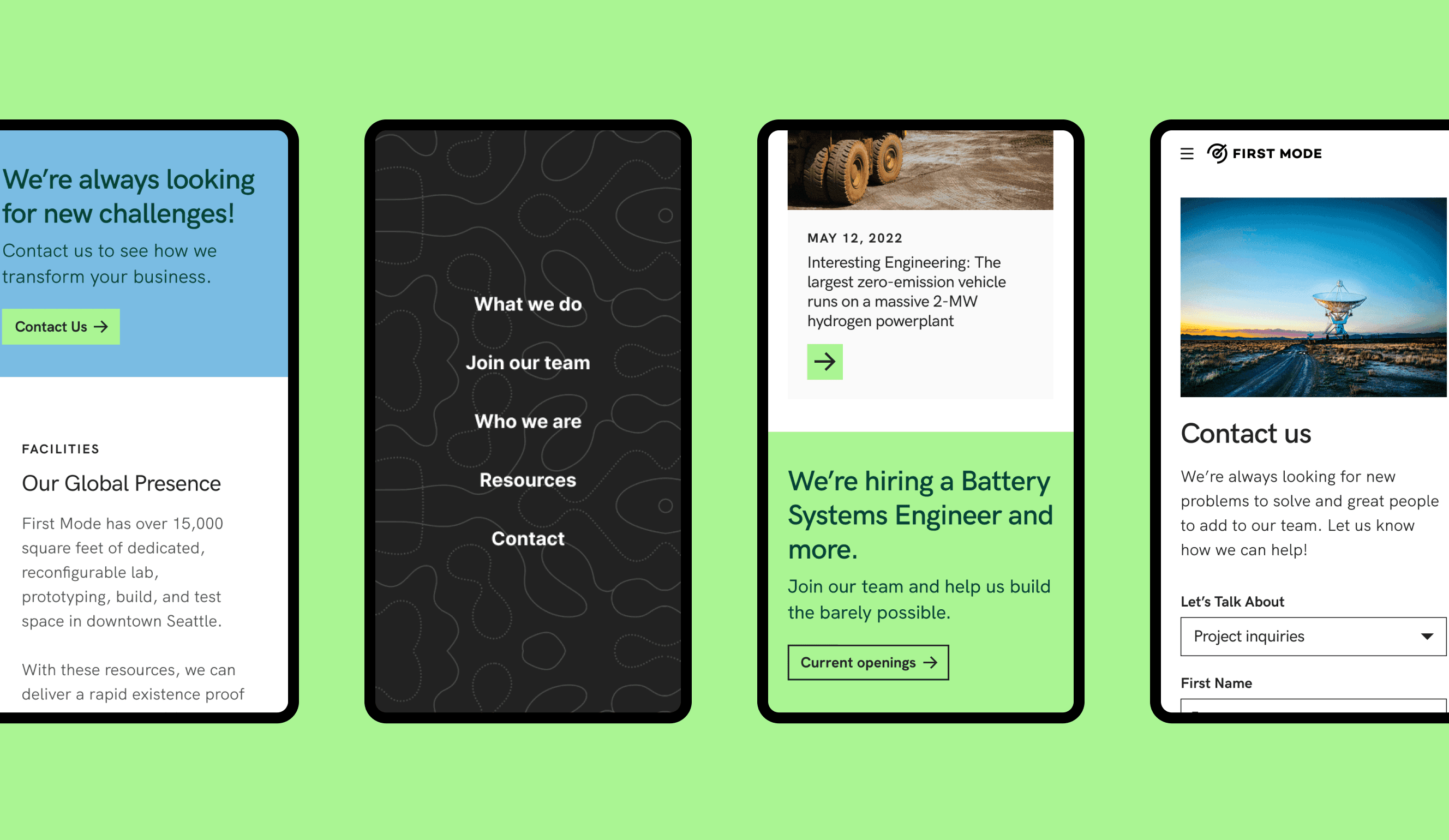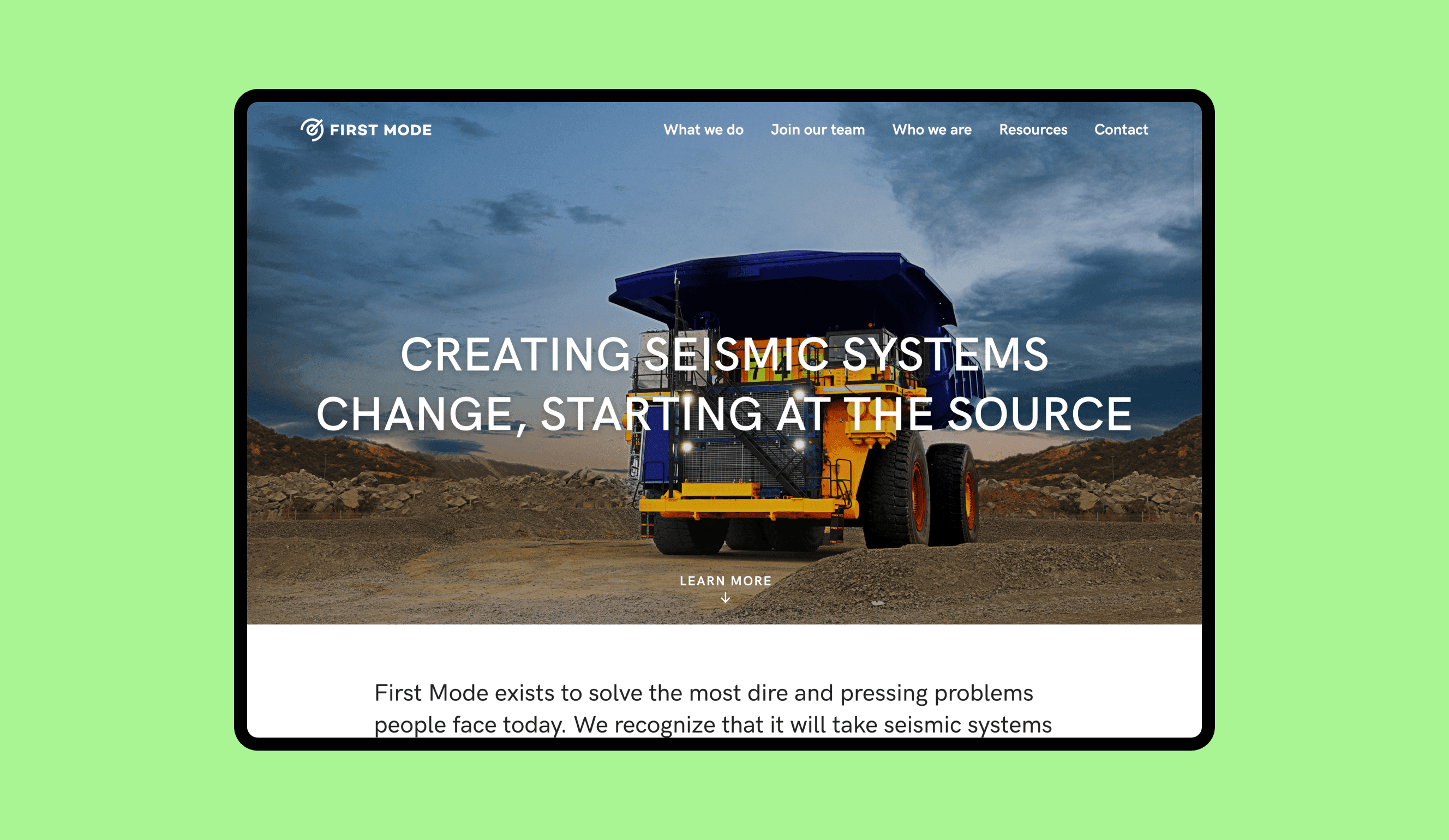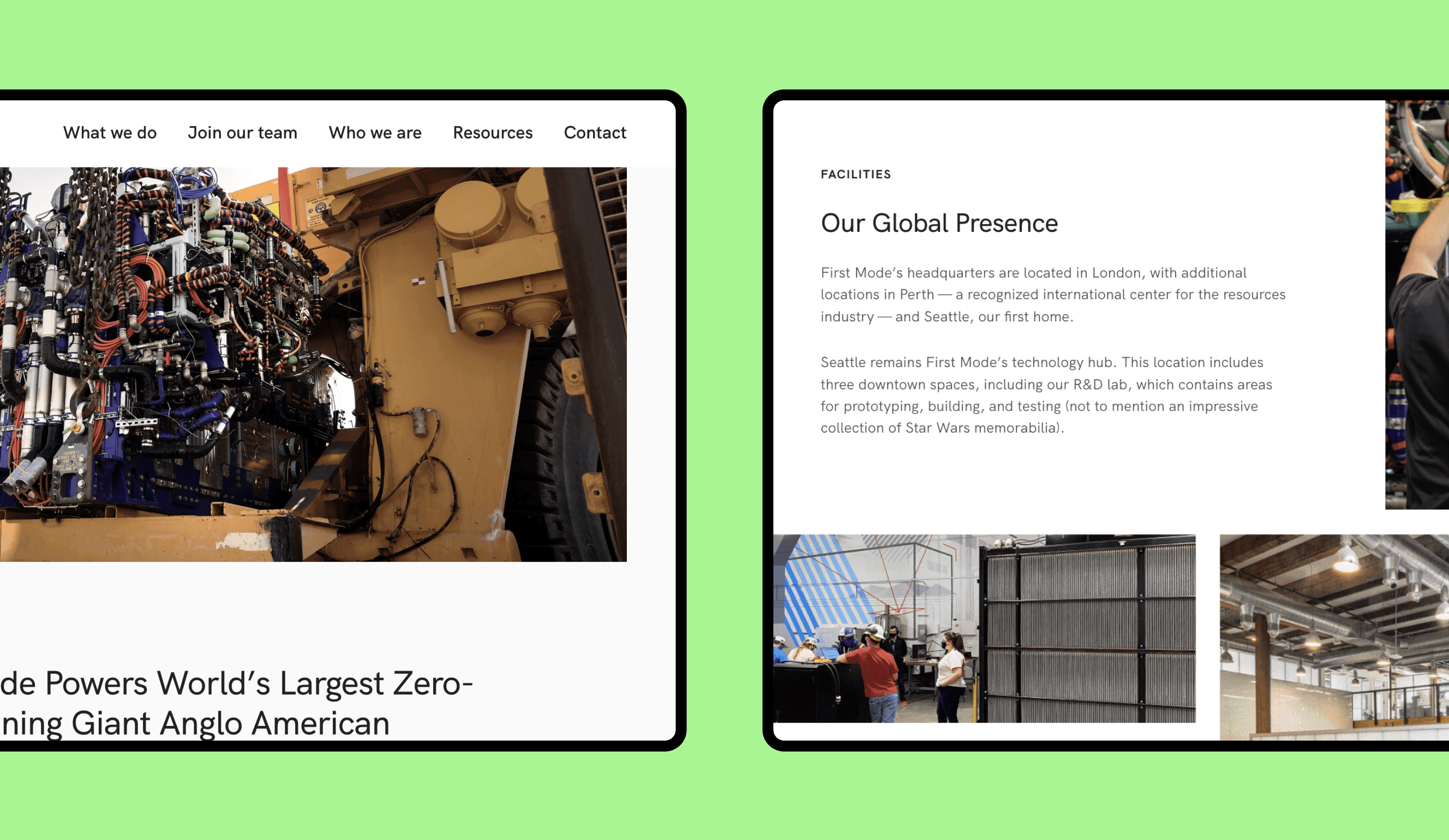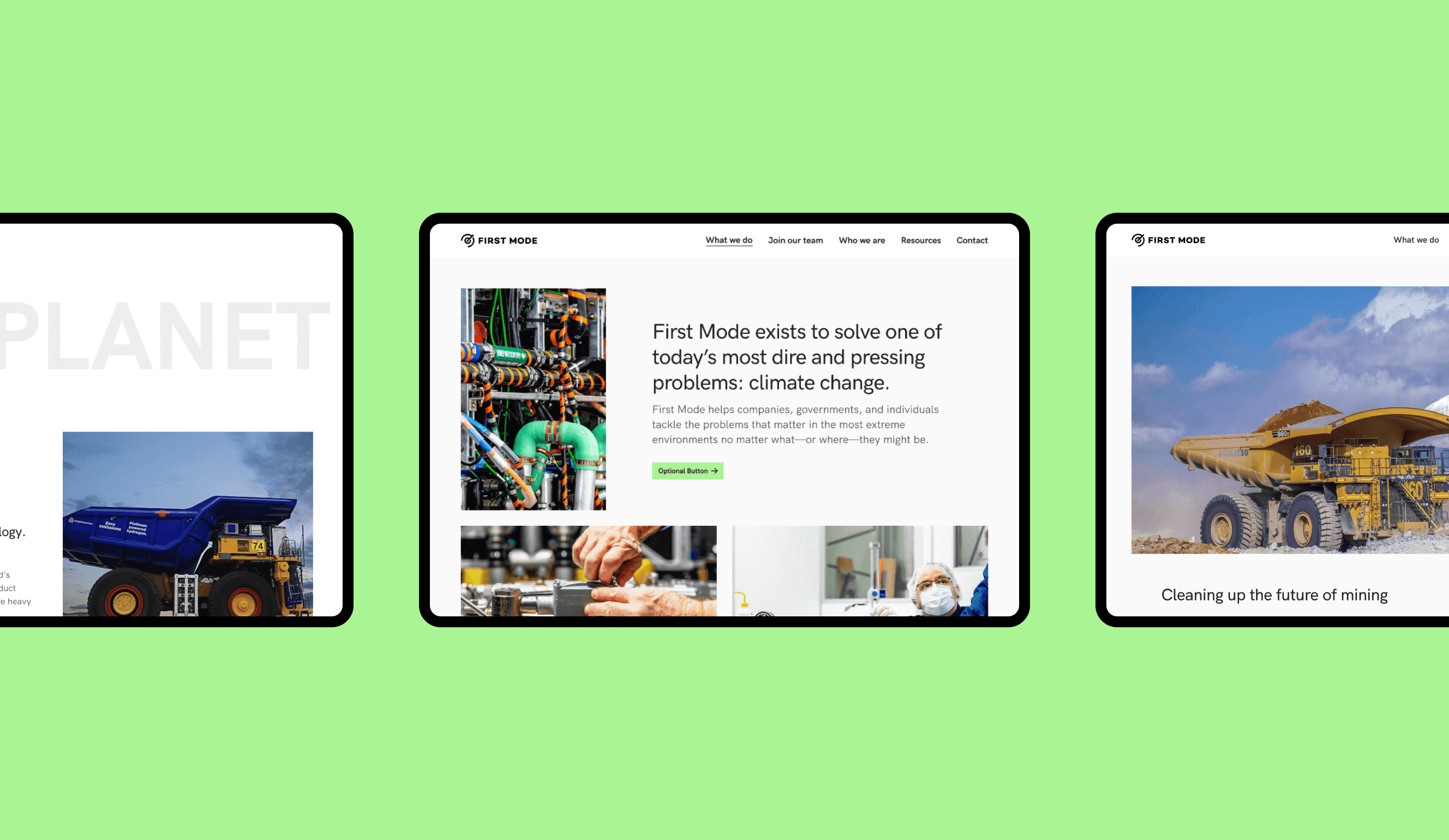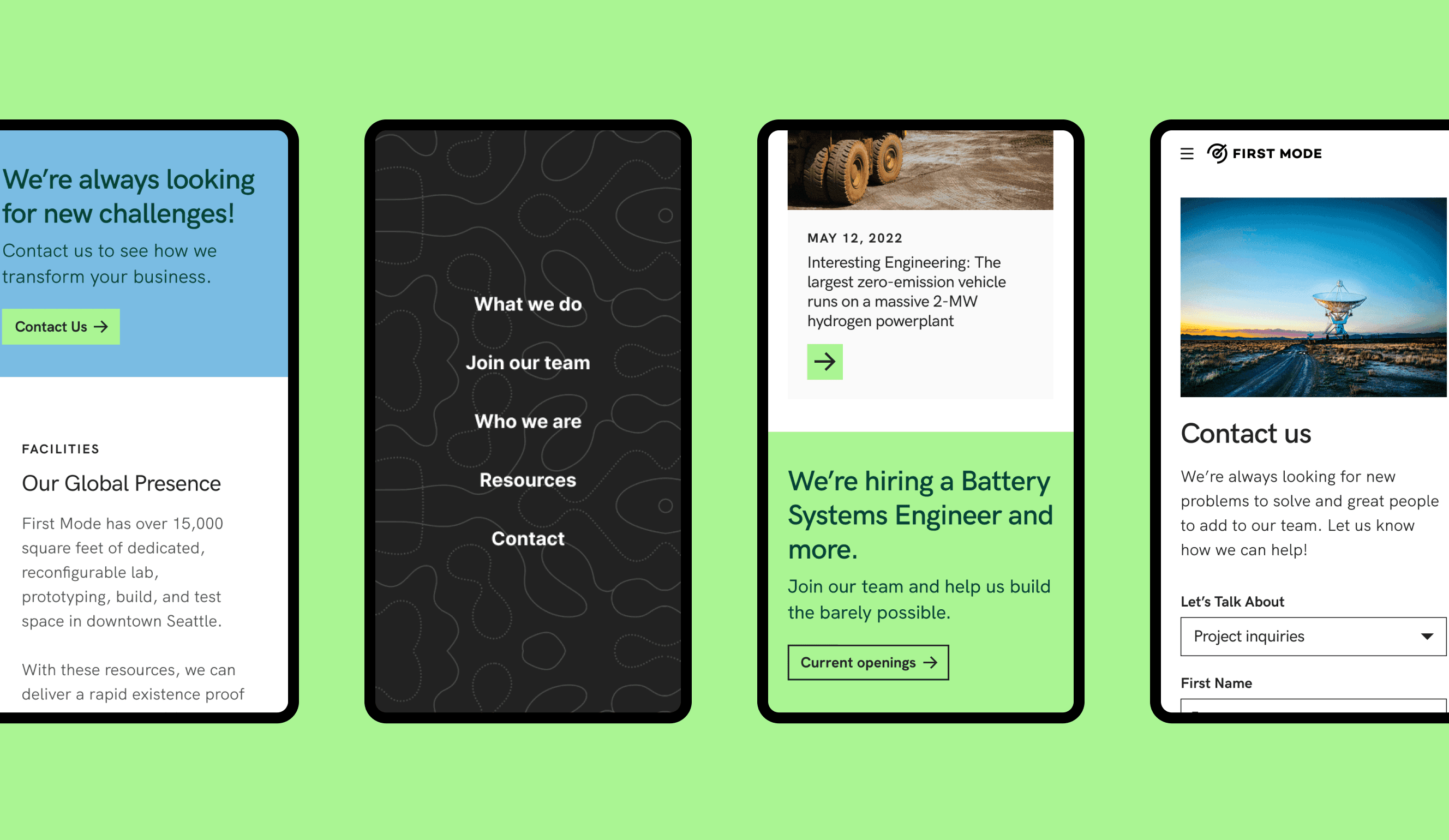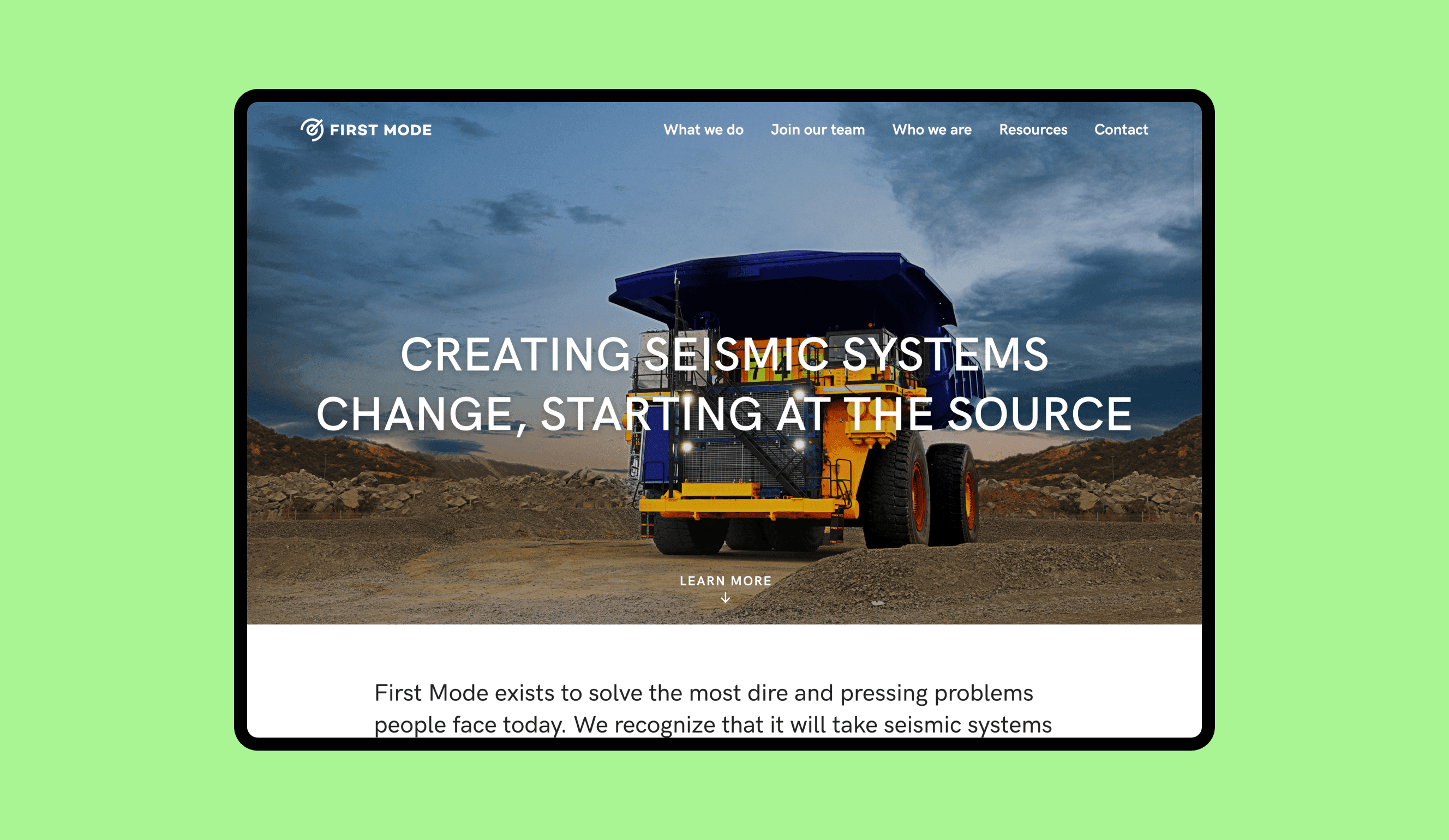 Colleen Rubart
Former Vice President, Brand and Communications
We met and found that our organizations had a meeting of the minds, similar approaches, intents, and ultimately ended up being a match made in heaven."
-

Colleen
First Mode is a creative engineering firm with big plans on the horizon. They originally came to Ruca in 2021 looking for an updated visual identity and new website that would scale with their rapid growth. And we delivered.
In late 2022, as they honed their corporate mission and vision, Ruca was called up again! We updated their visual identity and website to reflect the refreshed brand—a new color scheme; clean typography and iconography; and an evolved logo that reflects the company's new direction while paying homage to their roots.
The new site launched in Winter 2022.