server rendered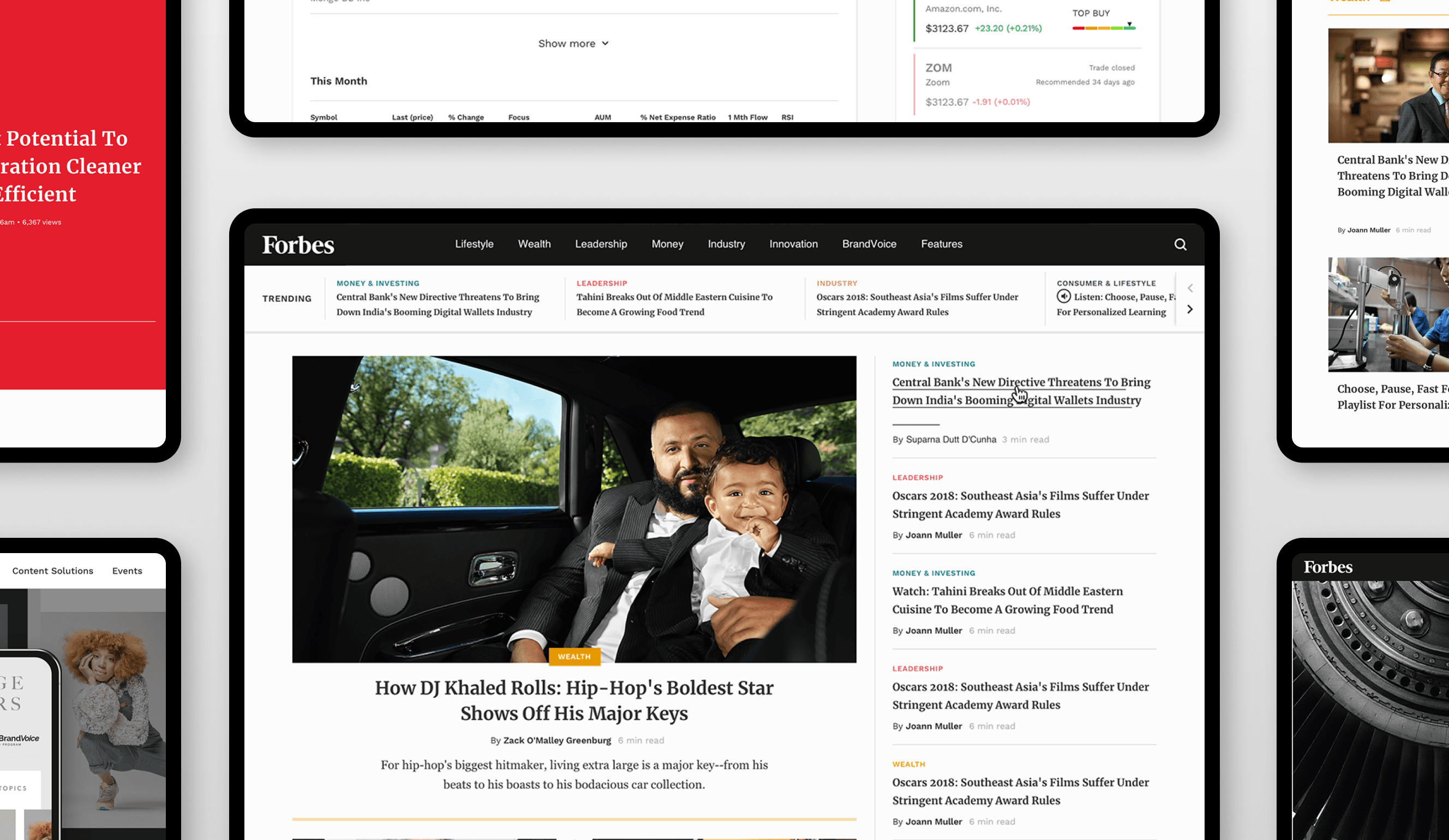 Nina Gould
Chief Product Officer
I think Ruca's superpower is how they get to know your business and your needs at an almost cellular level. Our collaborations with them have felt like a true collaboration between partners to achieve mutual goals. I consider Ruca to be a kind of SWAT team for Forbes."
-

Nina
Ruca is the official design partner of Forbes and works on everything across the product organization.
Ruca and Forbes have a long-running partnership that is constantly changing and adapting over the years. A relationship that stretches back now almost a decade across three different studios and countless models pre-Ruca.
We are touching all aspects of Forbes from the product team outward, getting our hands dirty pitching in here and there across design systems, writing contributor review content, brand projects, community programs, U30 products, and deep-rooted design systems.
We have an integrated product design team that works with the C-Suite on the most critical projects for Forbes each year.