server rendered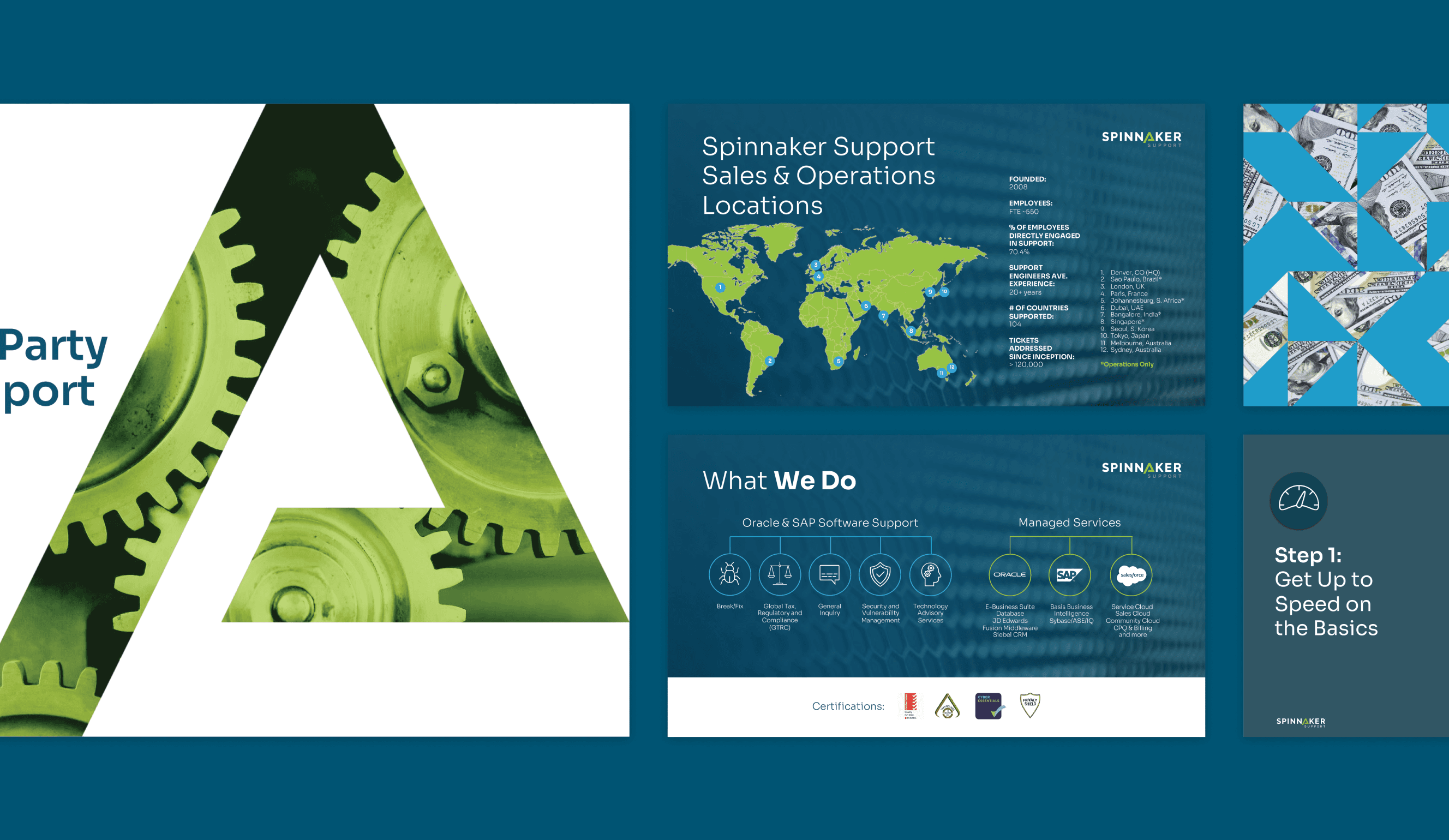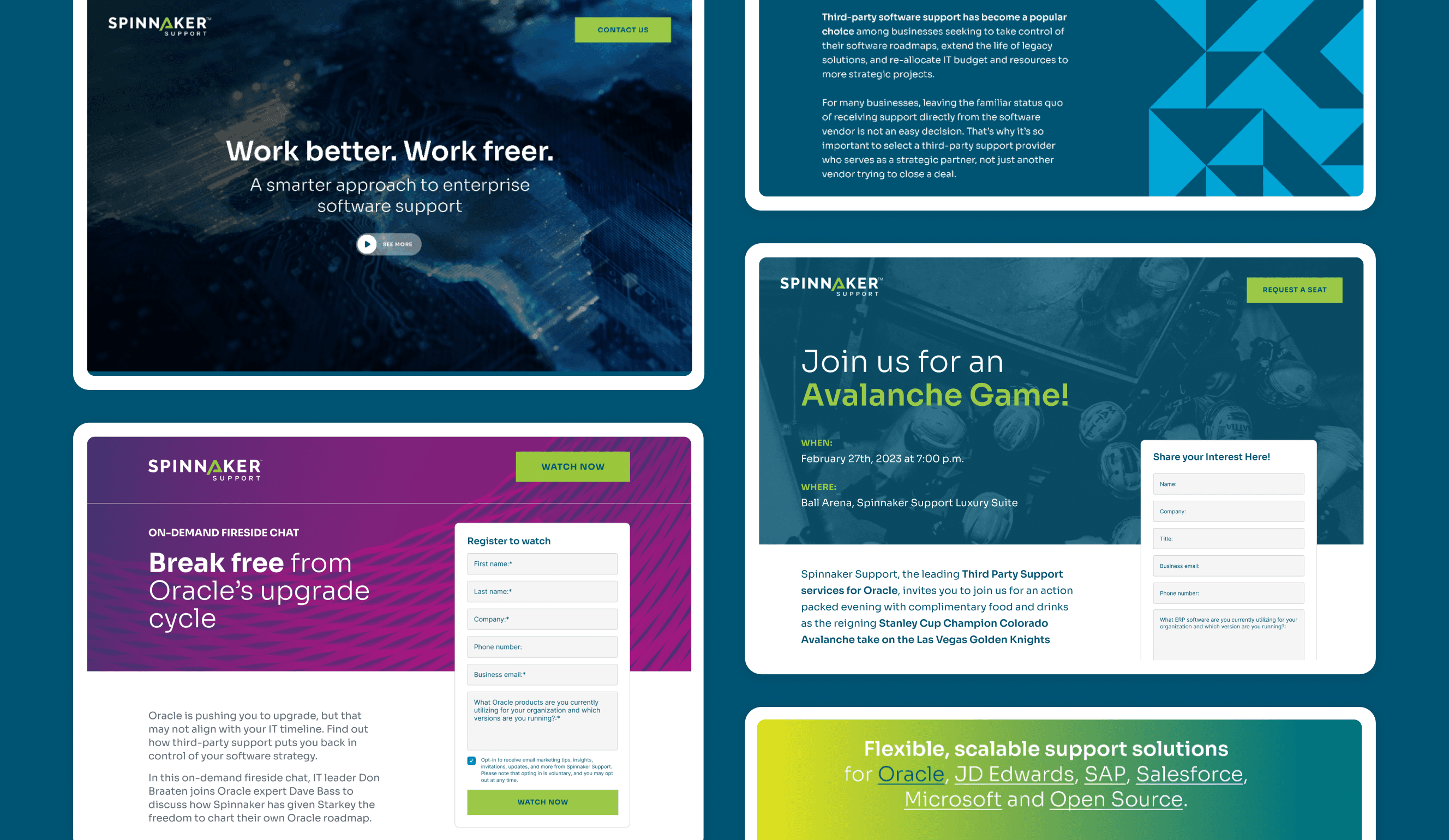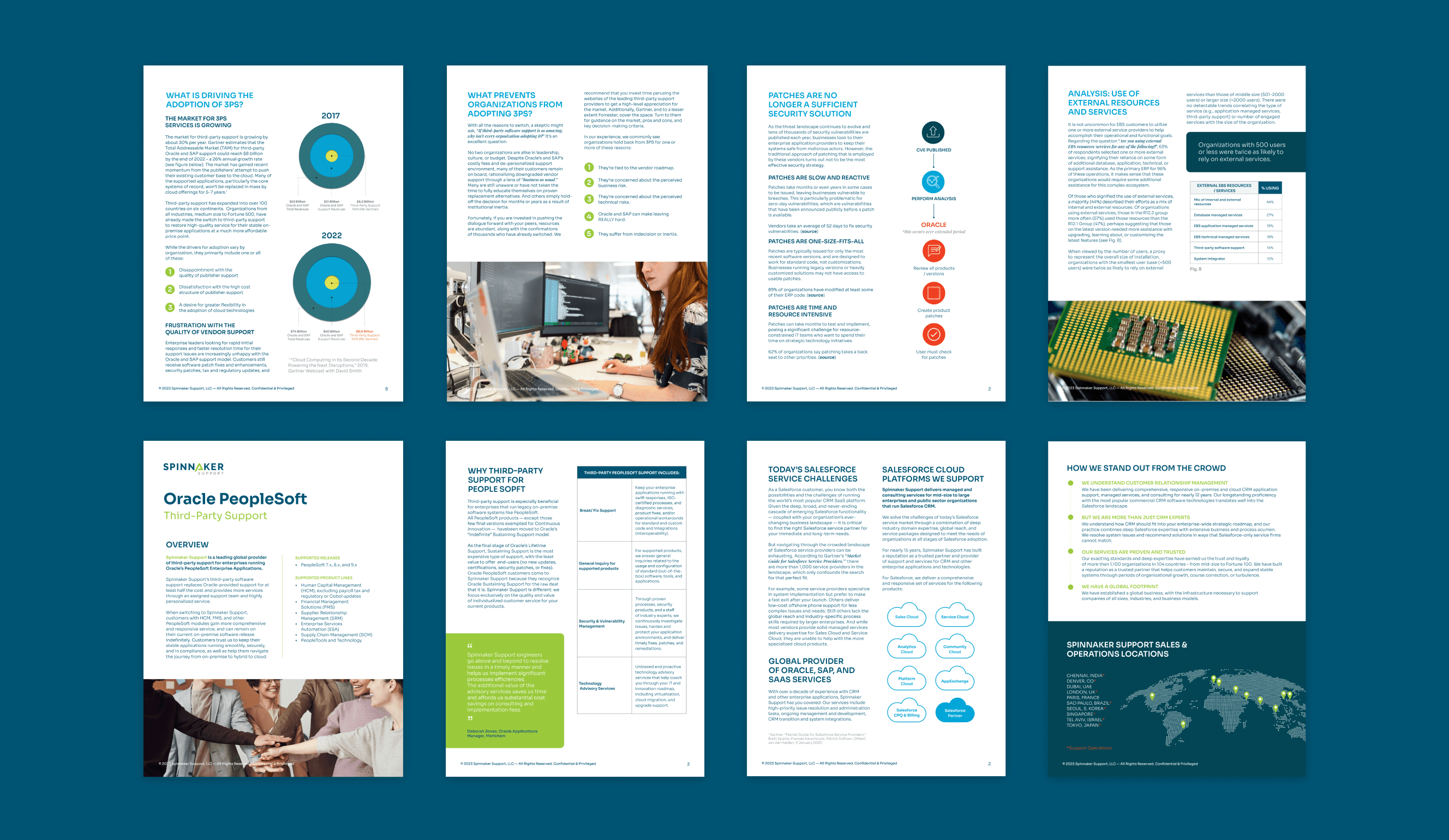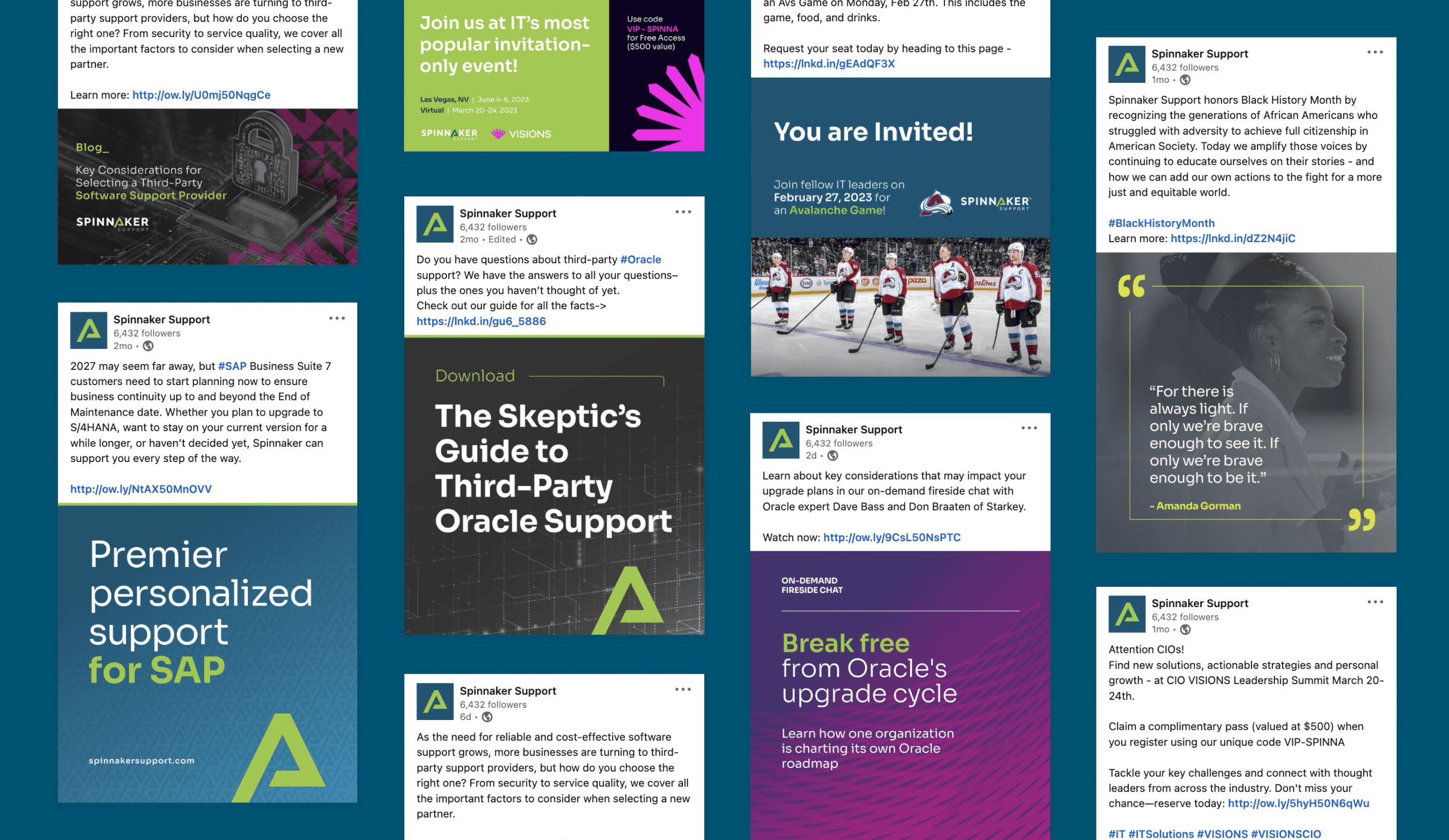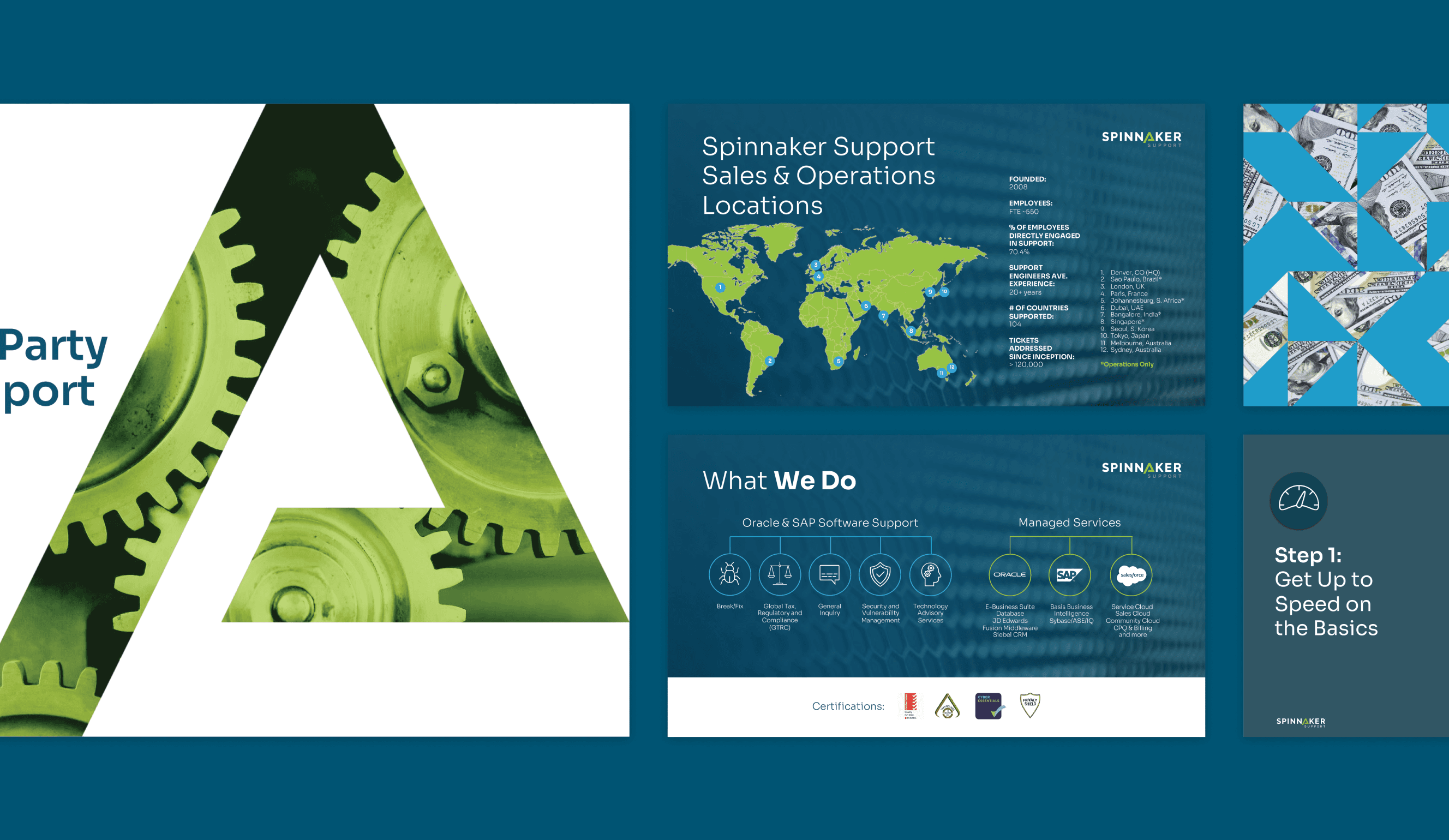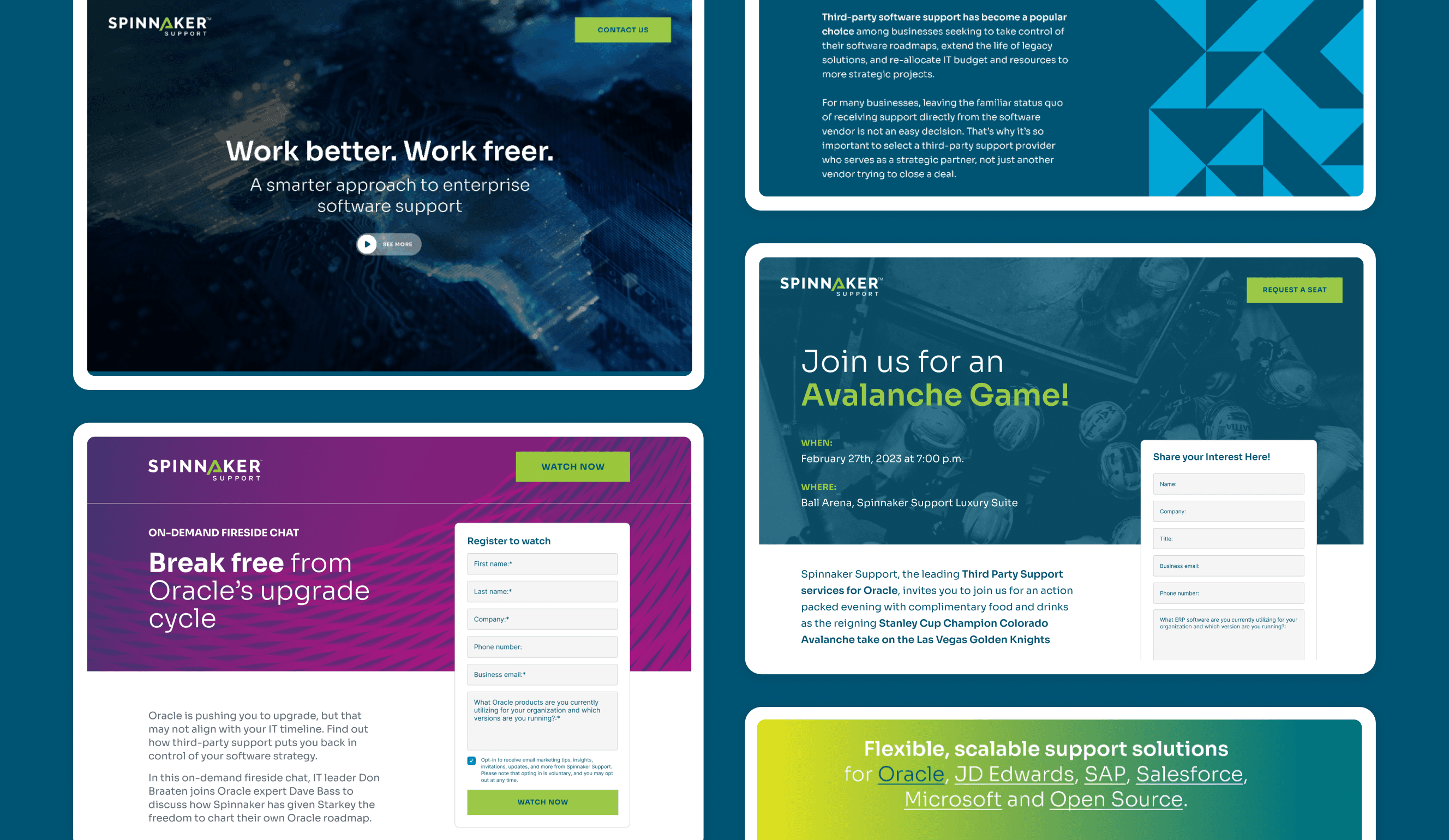 Chris Connor
Senior Director, Global Marketing
They bring a level of experience and strategic thinking that I haven't seen from other agencies. They understand our business as well as our own subject matter experts and they are able to translate our complex service offering into an easy to understand story."
-

Chris
Ruca started working with Spinnaker Support, the leading provider of third-party support for enterprise software, on campaign creative and swiftly evolved into a full-service brand, marketing, and digital partnership.
Ruca is now responsible for developing and executing all Spinnaker demand generation campaigns, including media management. In addition, Ruca provides brand and creative support for all field marketing, website and social, and sales enablement efforts for the organization.
Since our engagement began in summer 2022, Spinnaker has seen YoY growth in traffic to site, marketing-generated leads, and qualified pipeline.