server rendered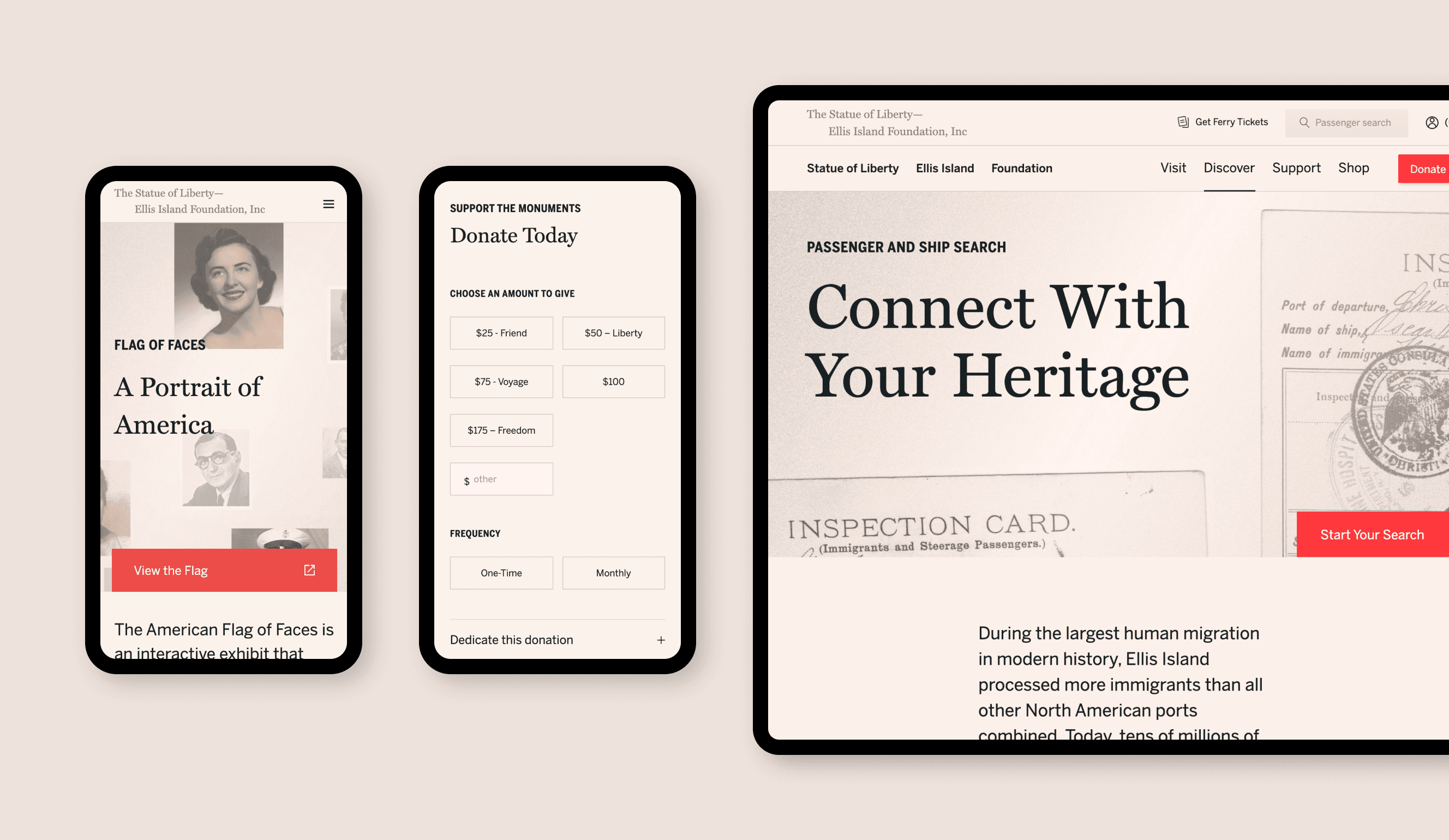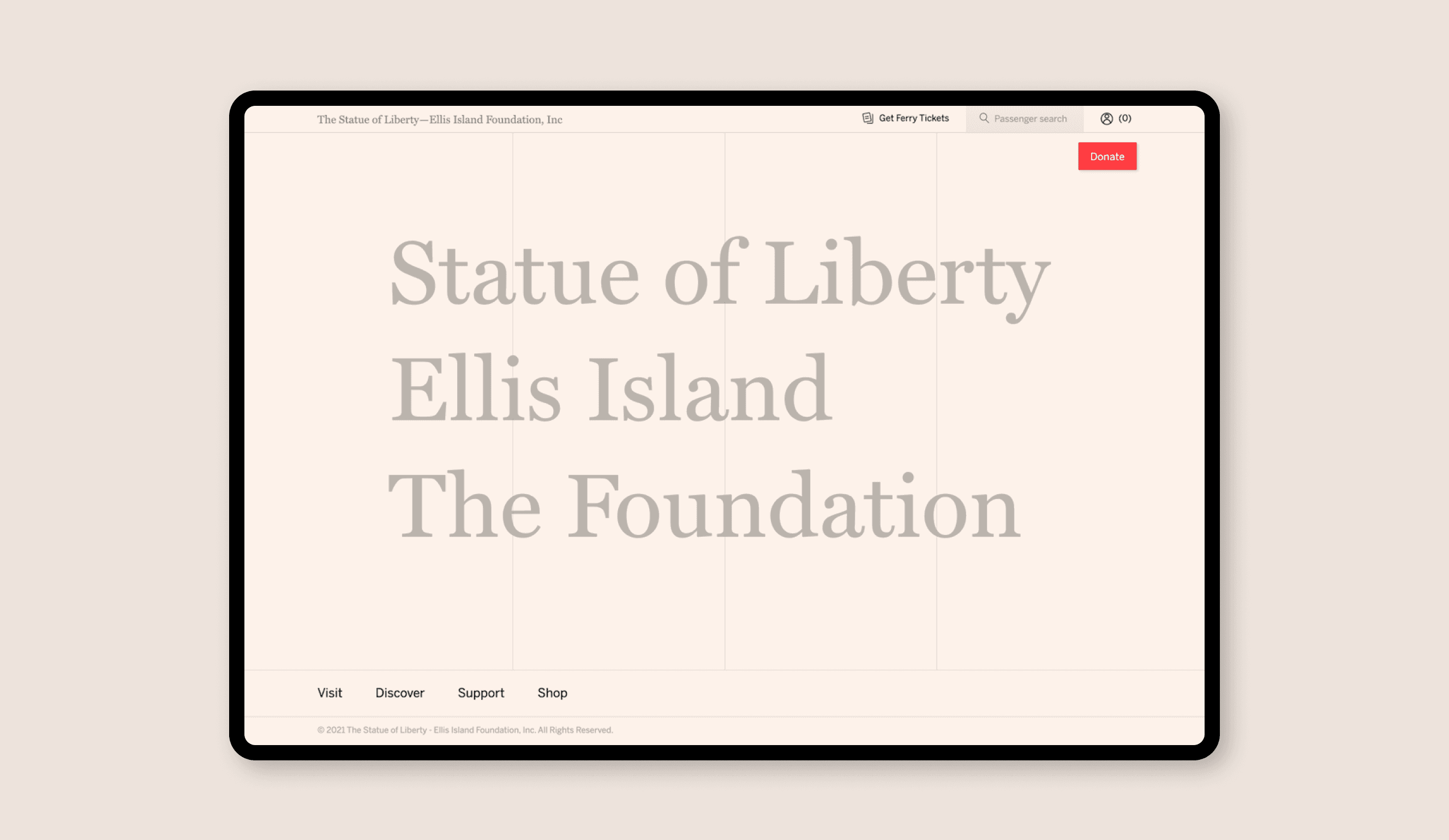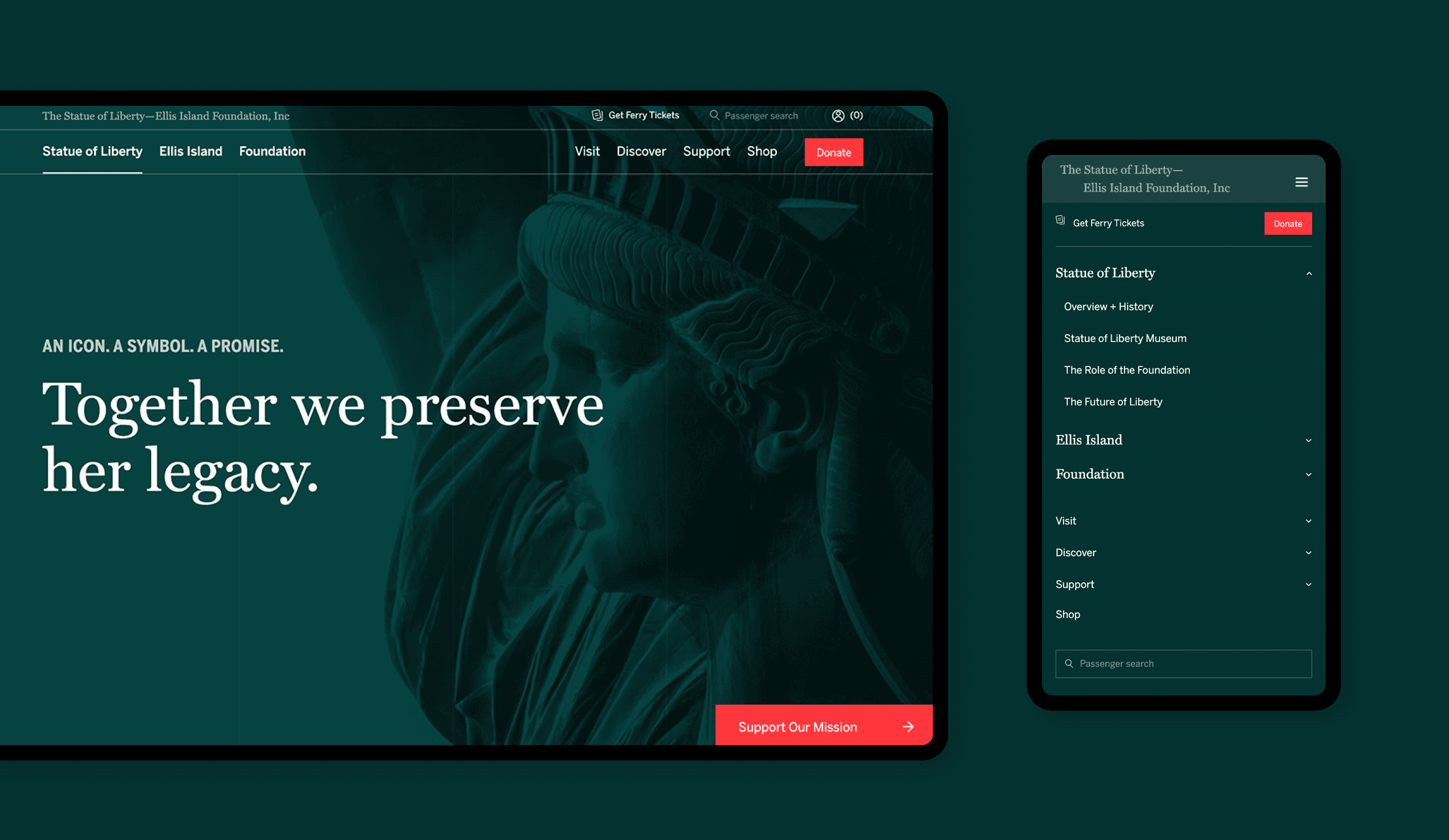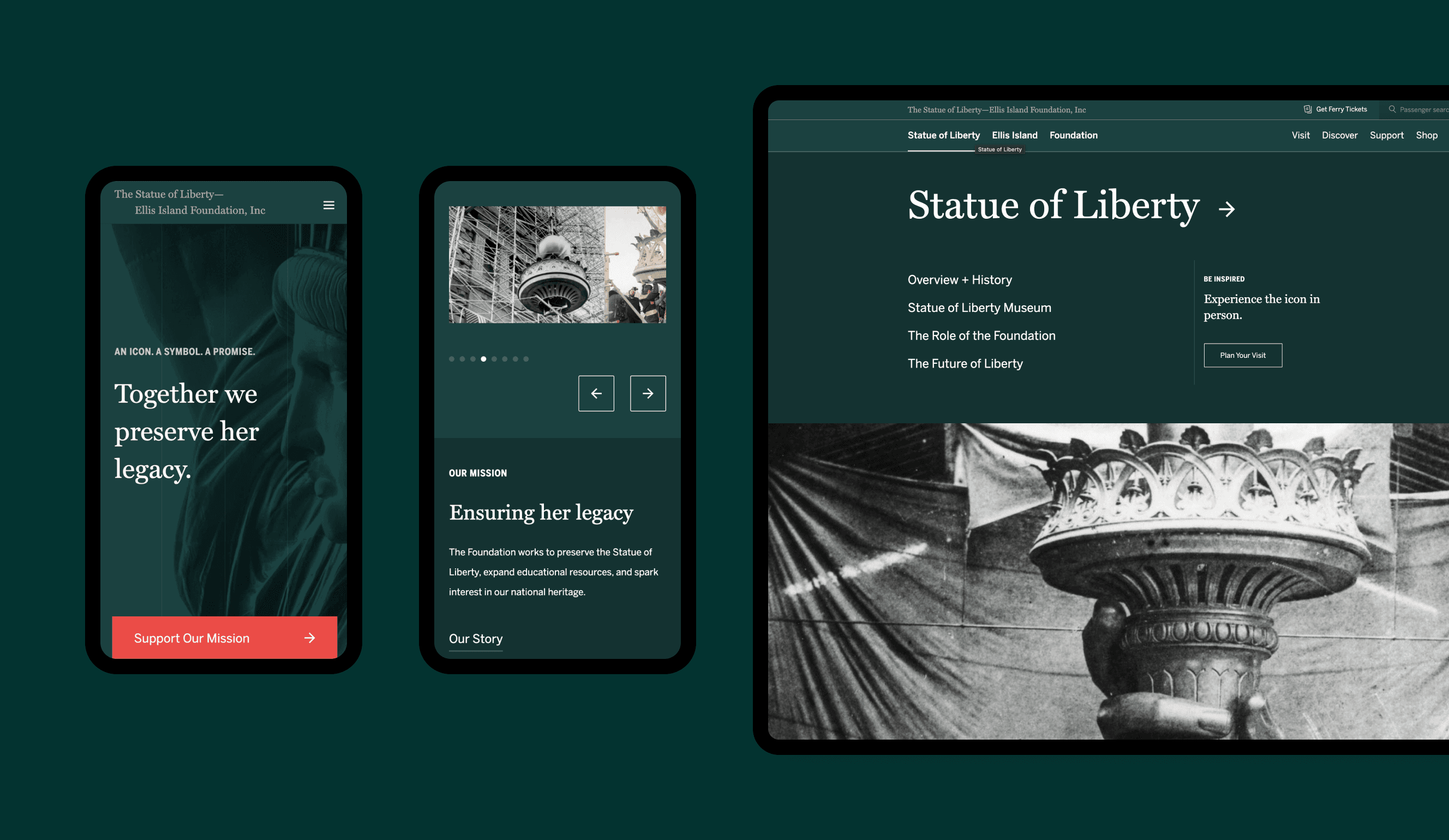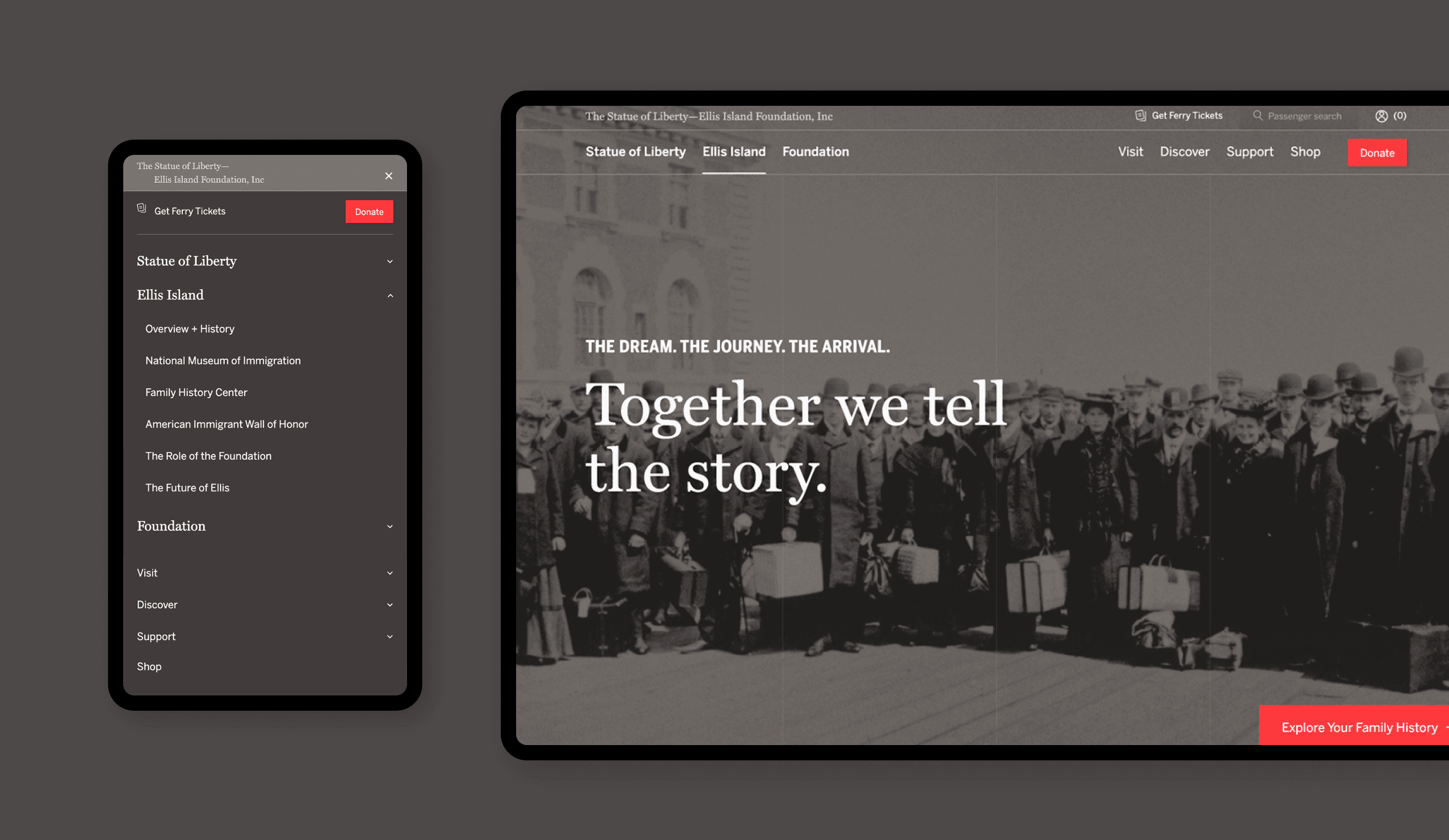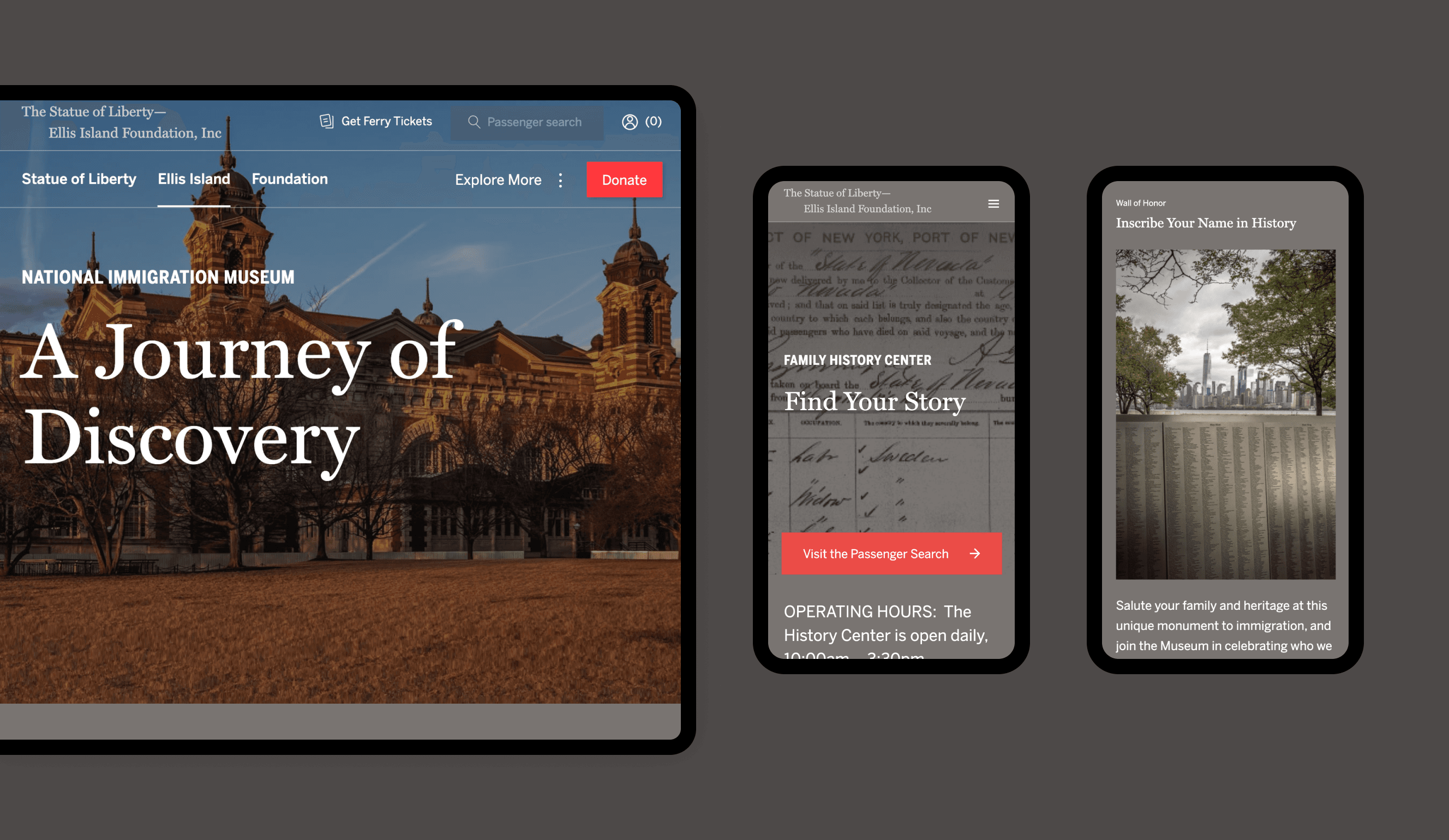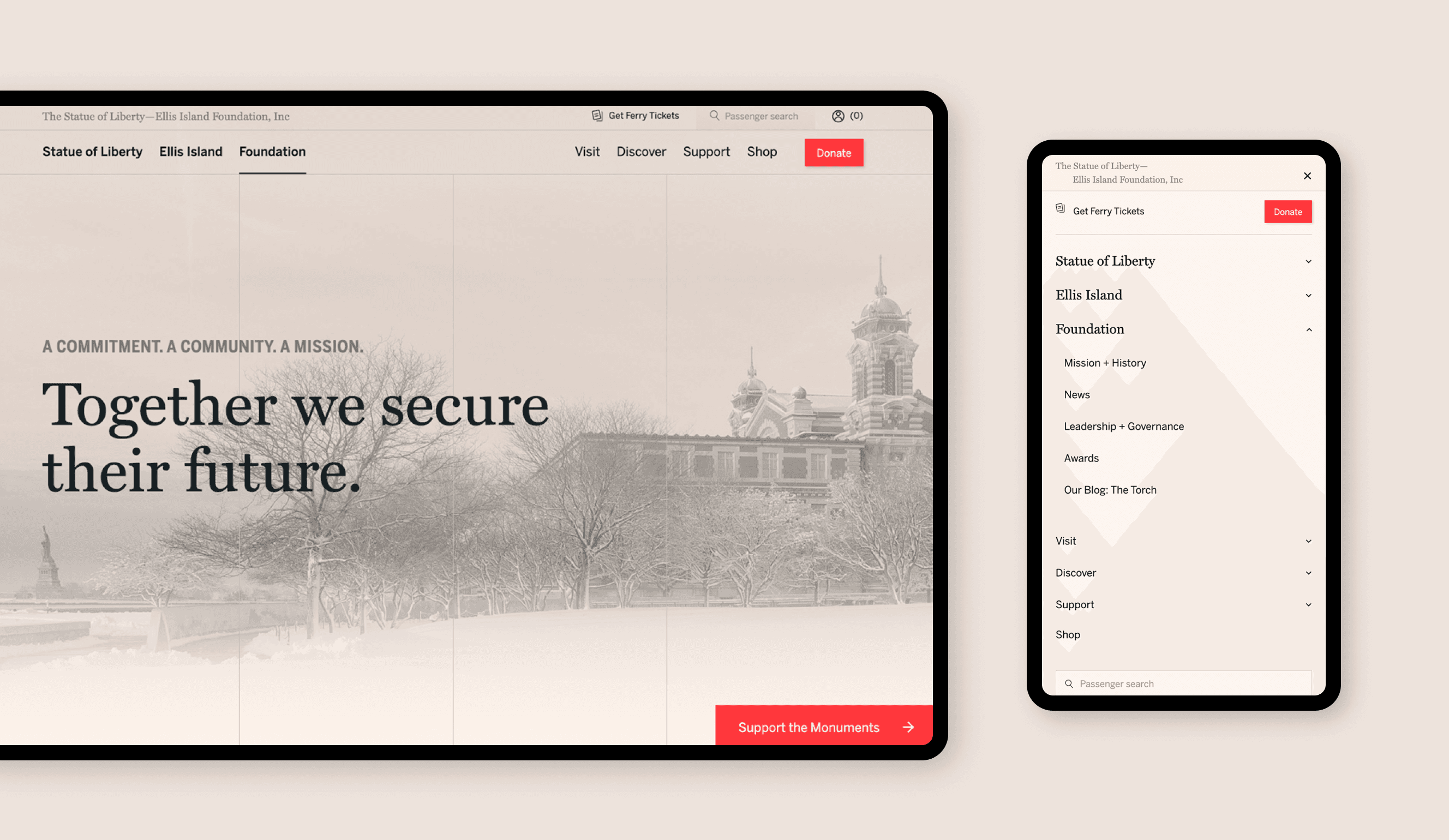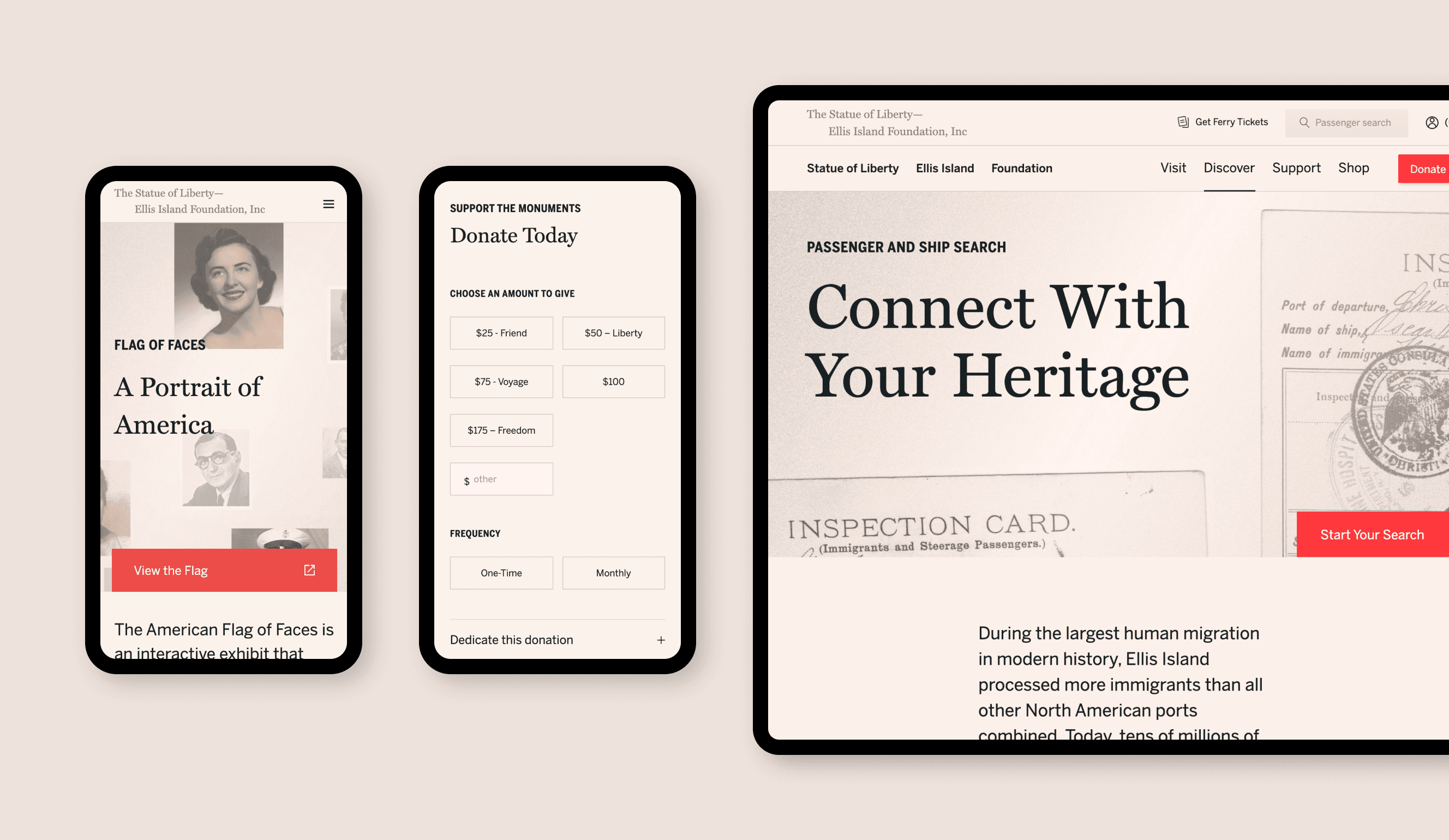 The Statue of Liberty — Ellis Island Foundation
Richard Flood
Vice President, Chief Advancement Officer
Almost immediately after launching the website, we saw a significant uptick in donor engagement as well as increases in product sales. The new website really was successful in accomplishing so many of our goals and priorities."
-

Rich
When lady liberty came calling, Ruca was there to help.
In 2020 The Statue of Liberty Ellis Island Foundation came to us seeking to redesign, develop, and implement a more modern and compelling public-facing website with a new positioning that can drive higher affinity and donation awareness.
The objective was to create a dynamic, engaging website that provides easy navigation for visitors while streamlining access to these culturally significant monuments. We led the repositioning of their messaging to stand out in the market with the vital role they play to preserve, restore, and maintain the global icons of The Statue of Liberty and Ellis Island.
The website has weathered the pandemic storm in year two, helping drive increased revenue while the islands were closed.