server rendered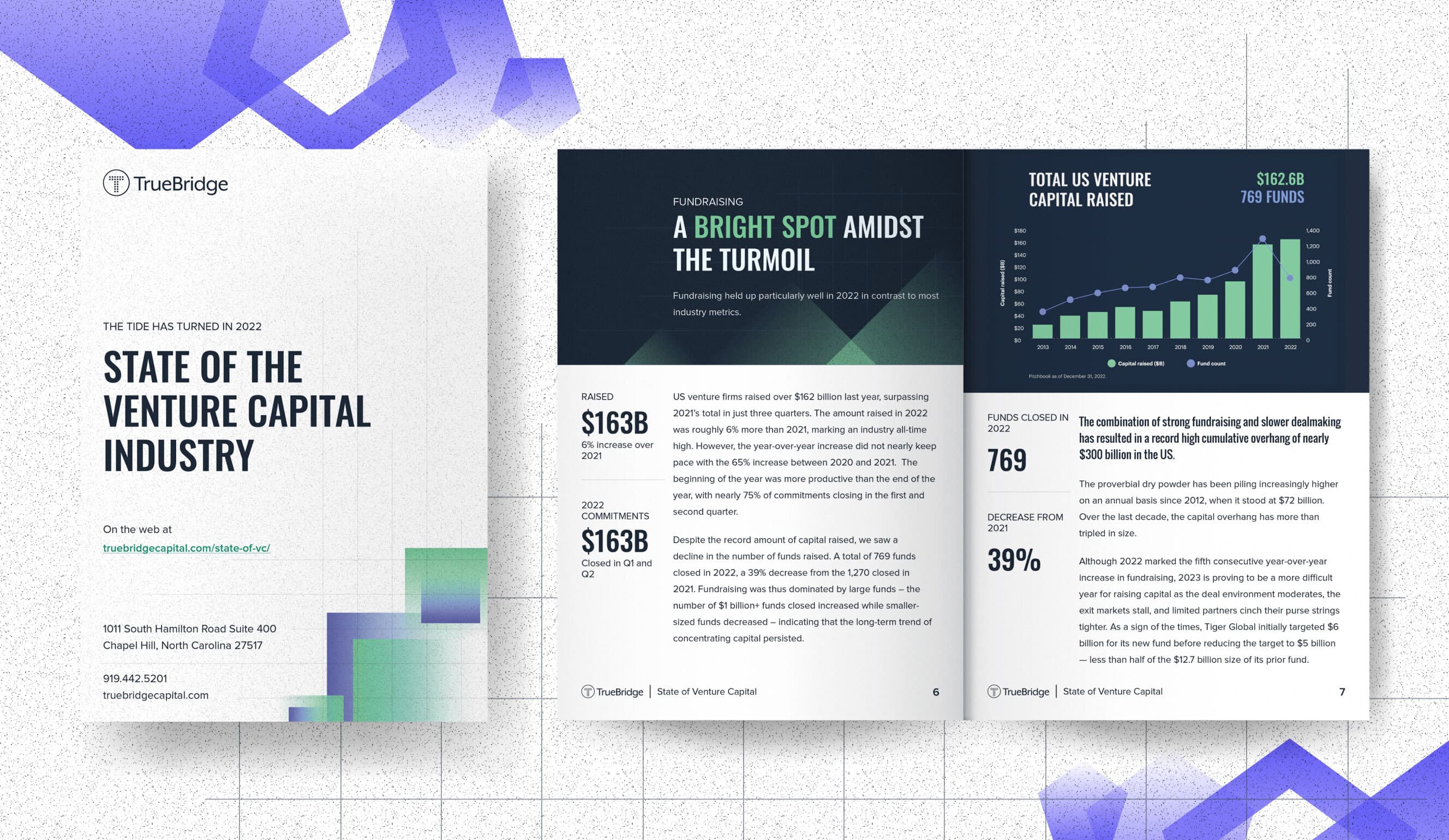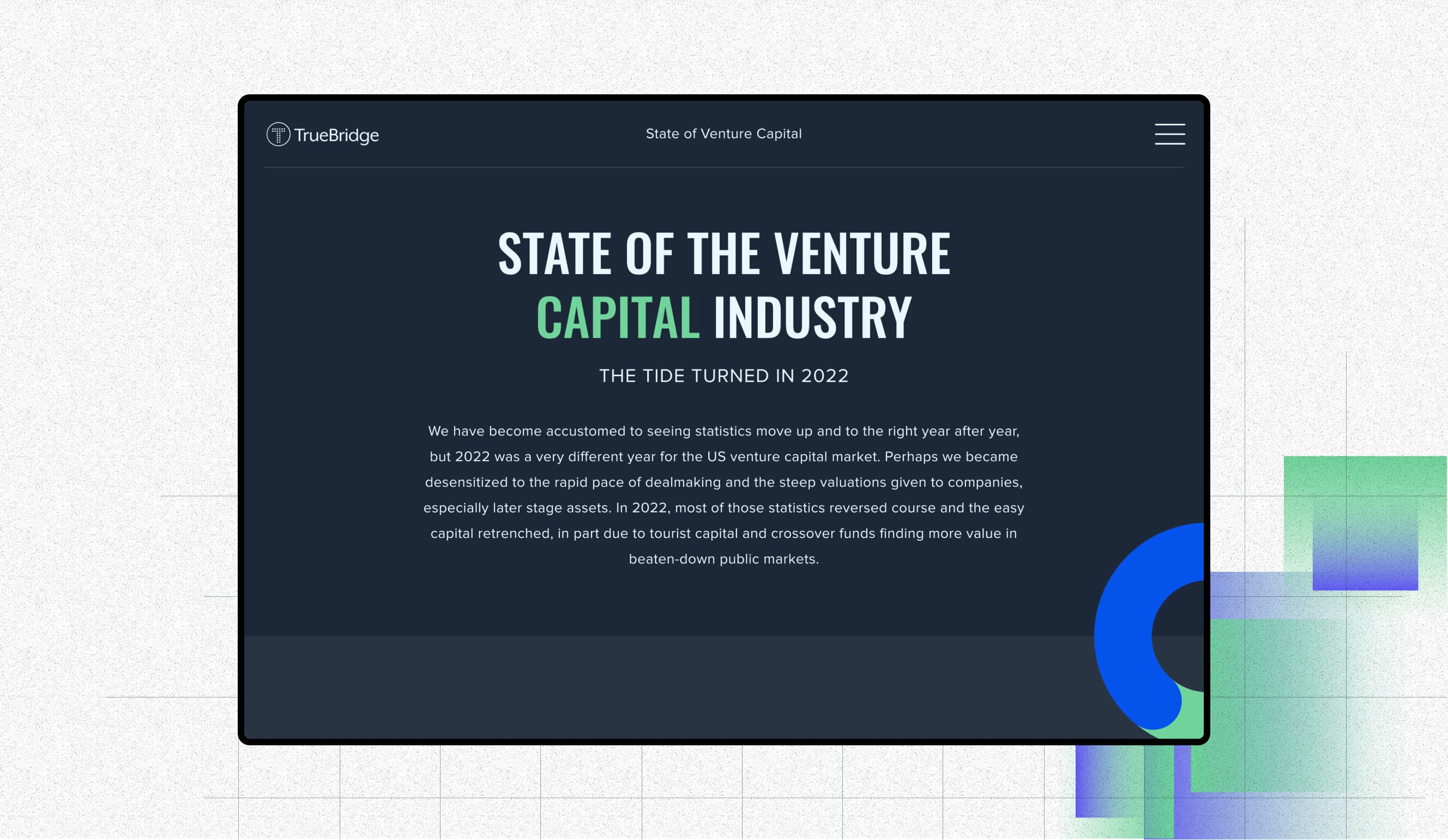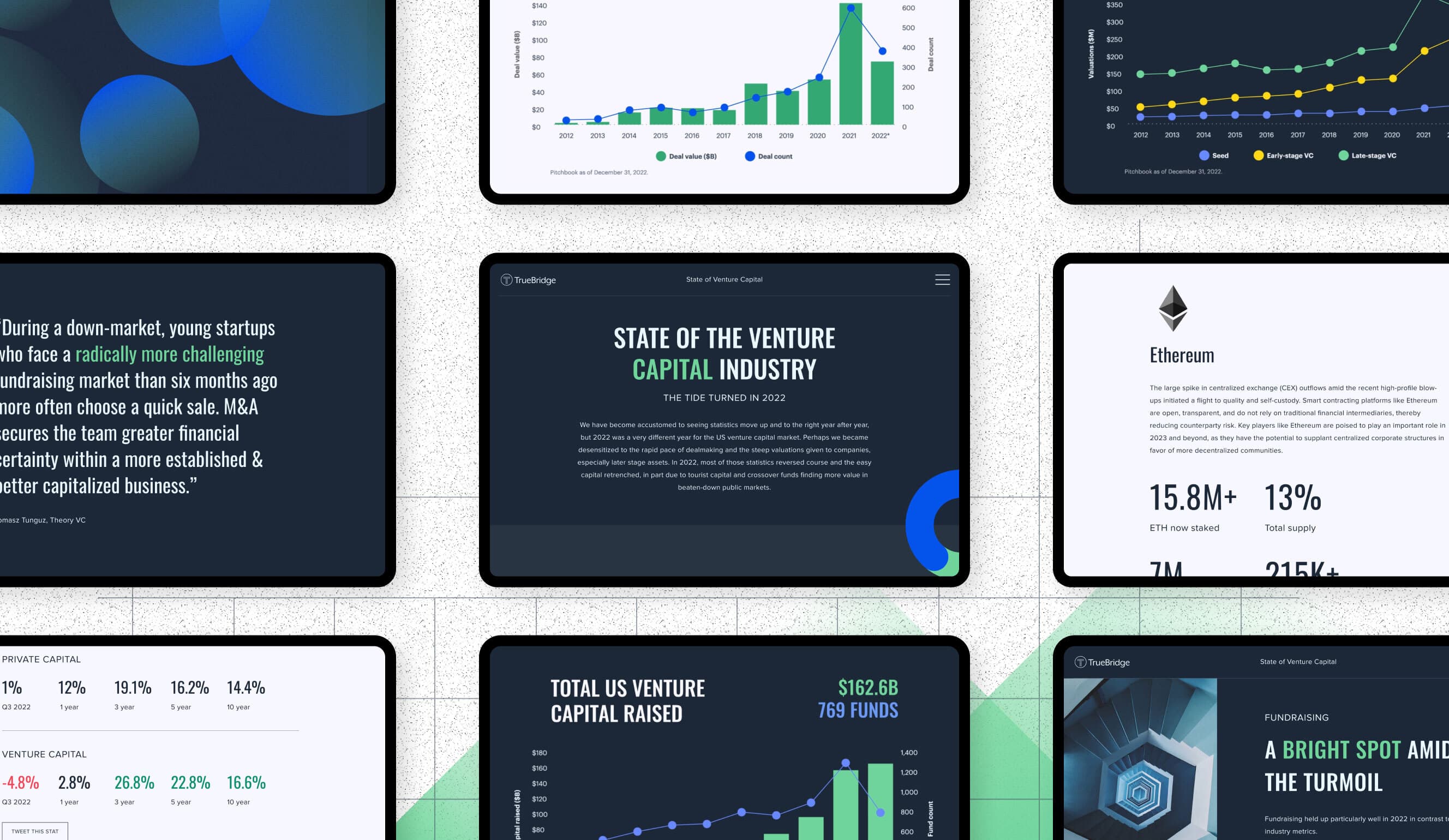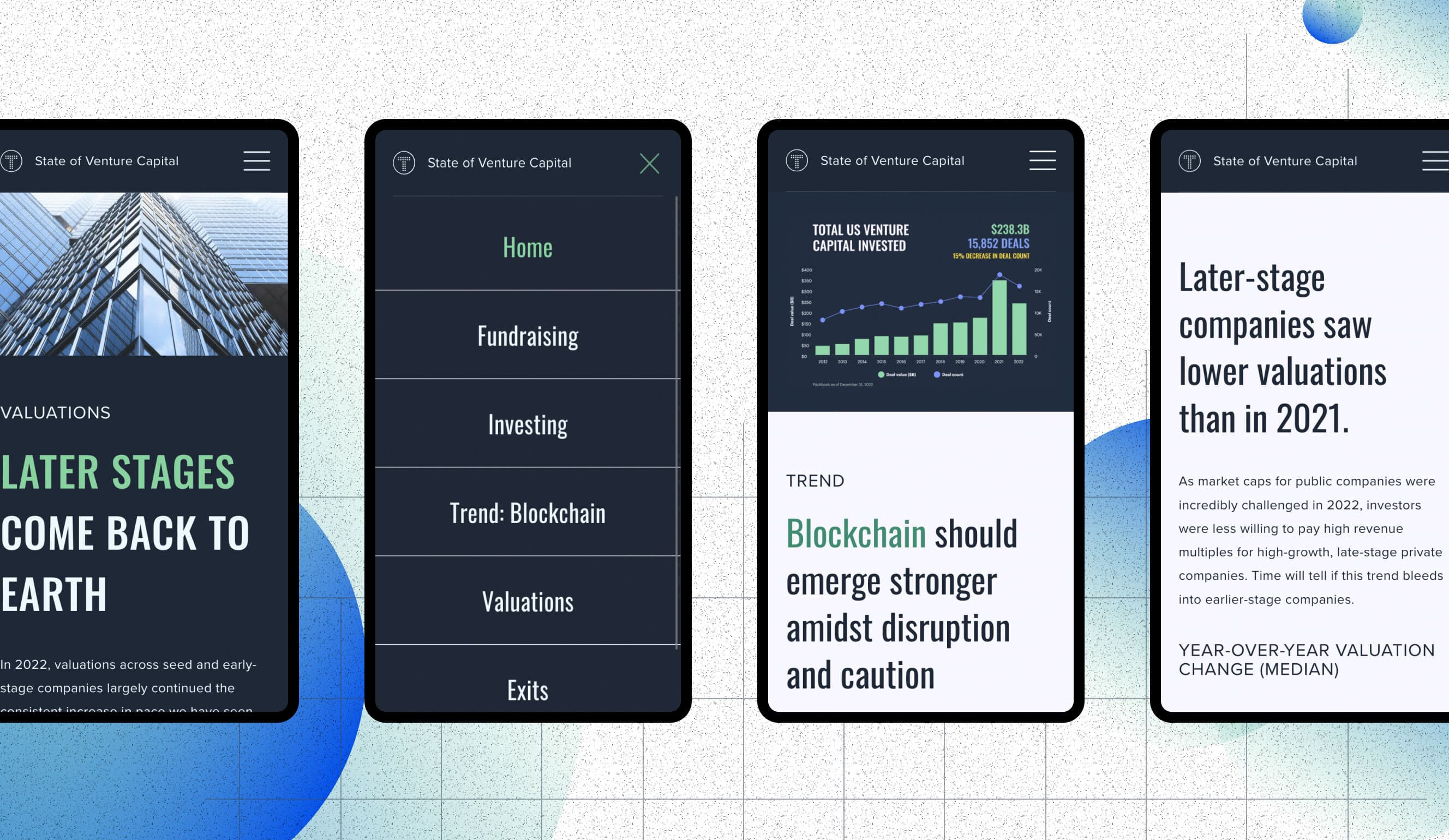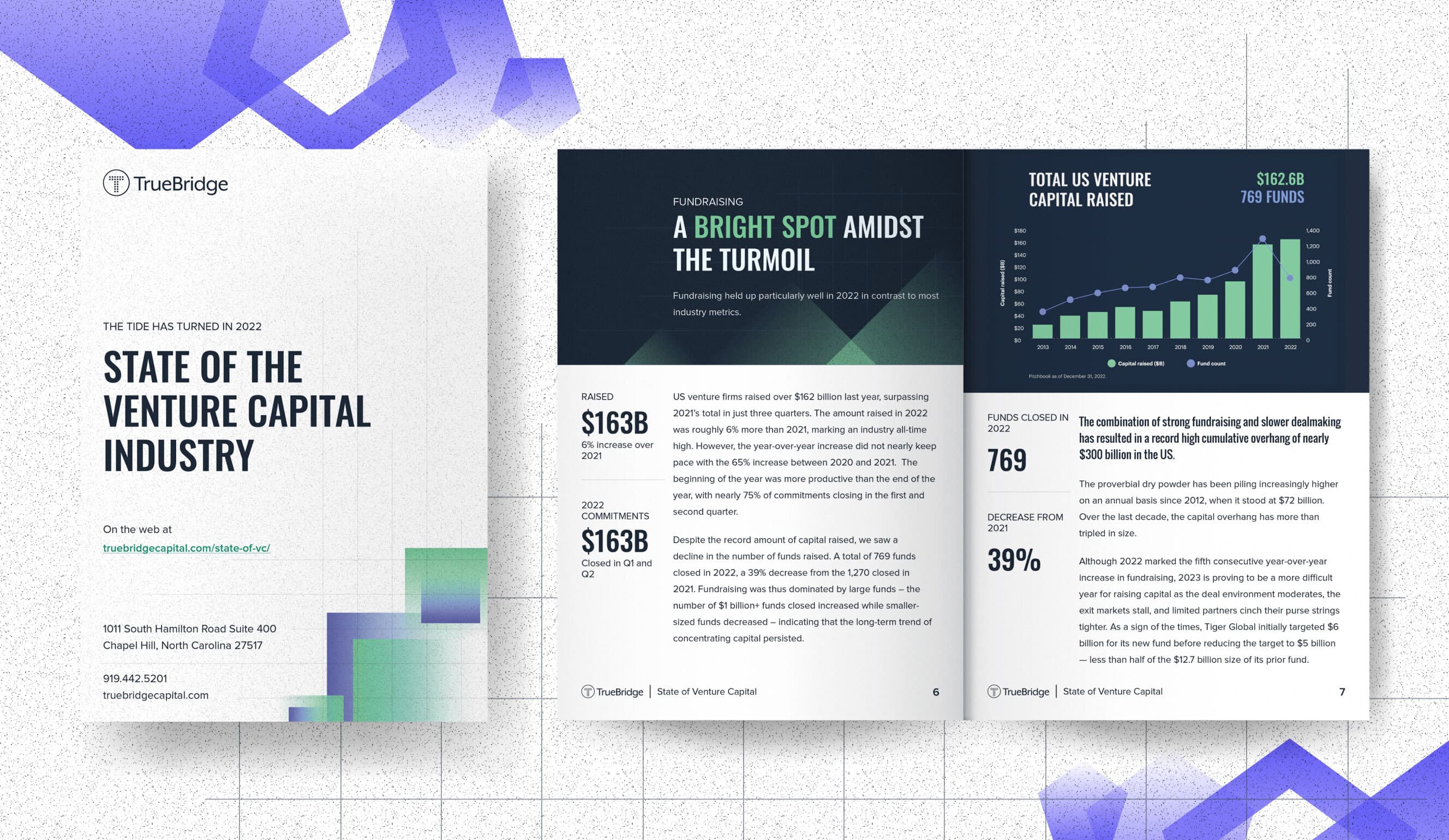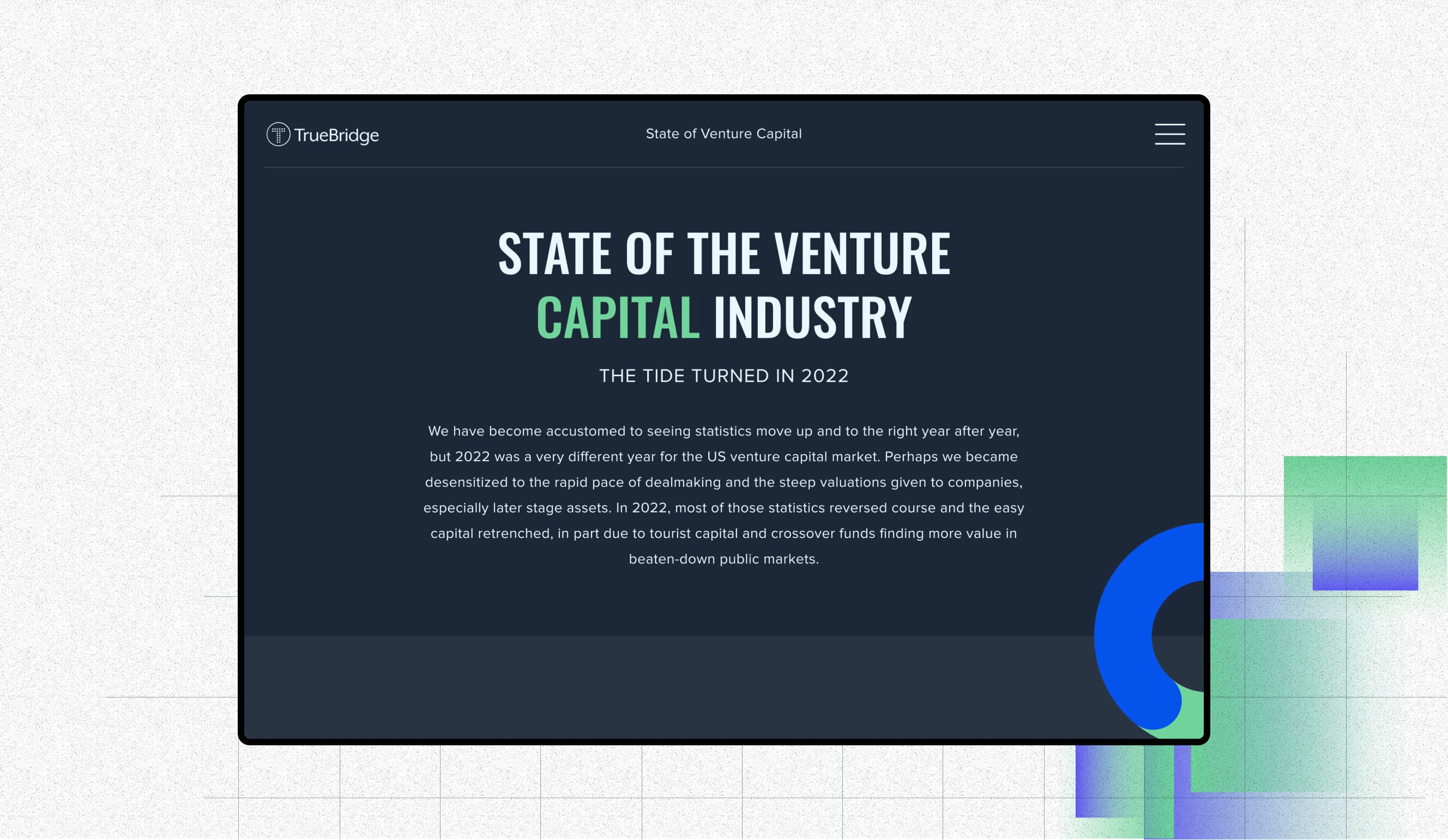 TrueBridge Capital Partners
Suzanne Kirschbaum
VP of Marketing & Communications
Ruca just very quickly grasped our brand, our feel, our vibe, and we're able to really integrate that into our project immediately without a lot of the back and forth. They excelled at each stage—staying on deadlines, staying within budget, delivering beautiful design and just being really additive."
-

Suzanne
TrueBridge Capital Partners approached Ruca to create a microsite for its annual publication, "State of the Venture Capital Industry."
Before working with Ruca, the critical corporate publication only existed in print form. Expanding TrueBridge's existing brand system, Ruca designed and built the site and developed a content strategy to bring the digital publication to life.
Now in its second year online, TrueBridge's annual perspective is more accessible, engaging, and shareable among its target audience.