server rendered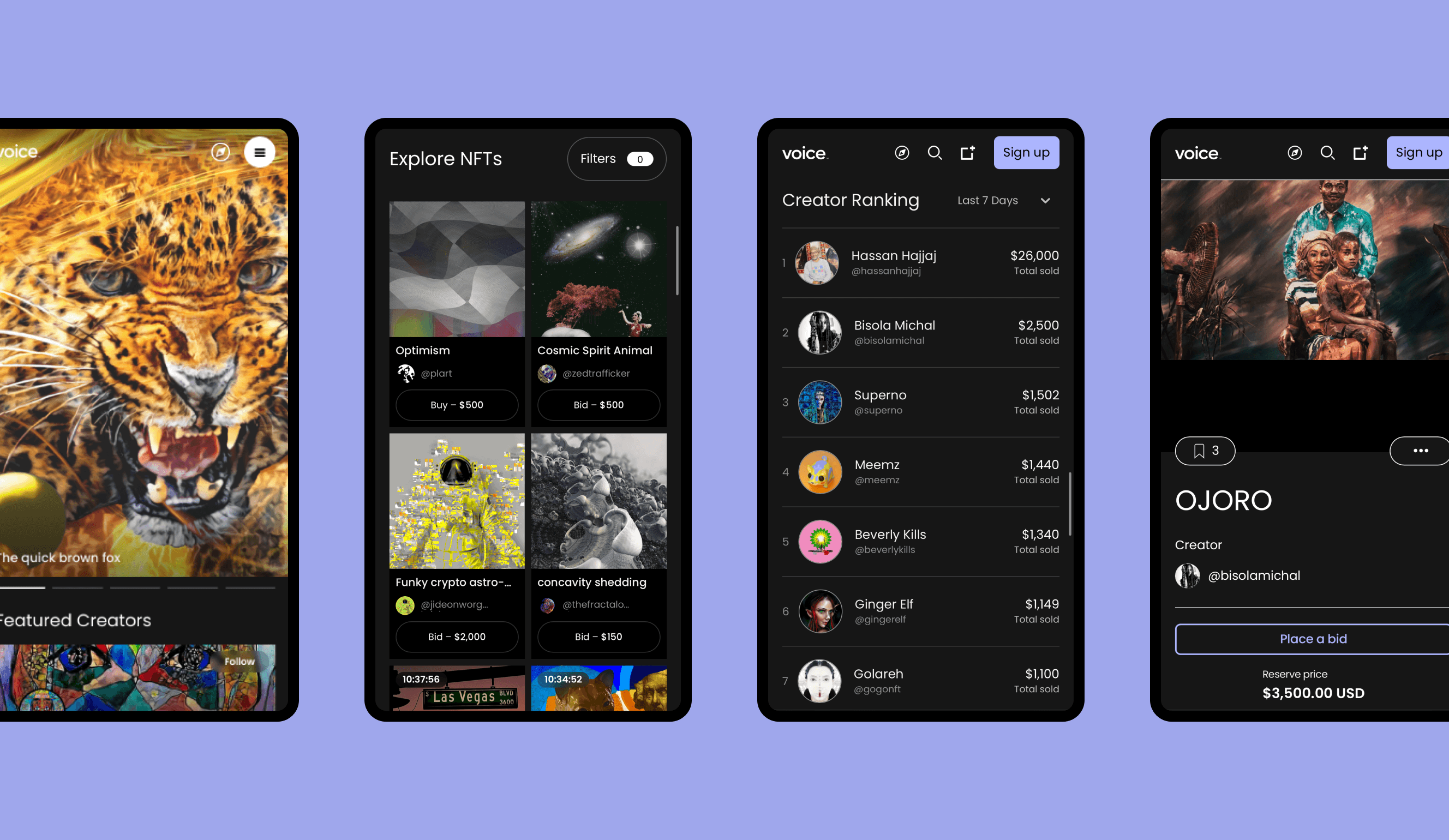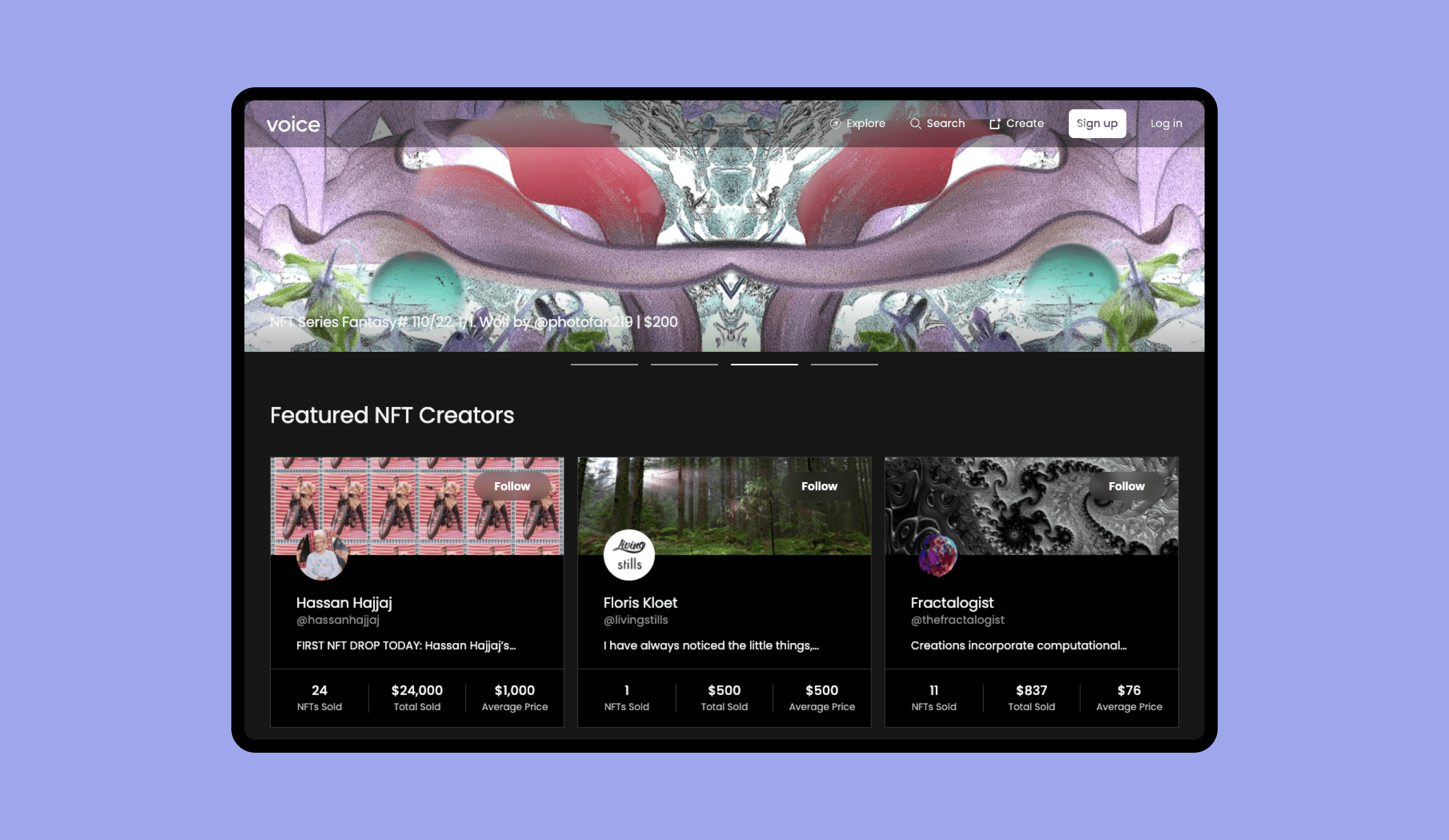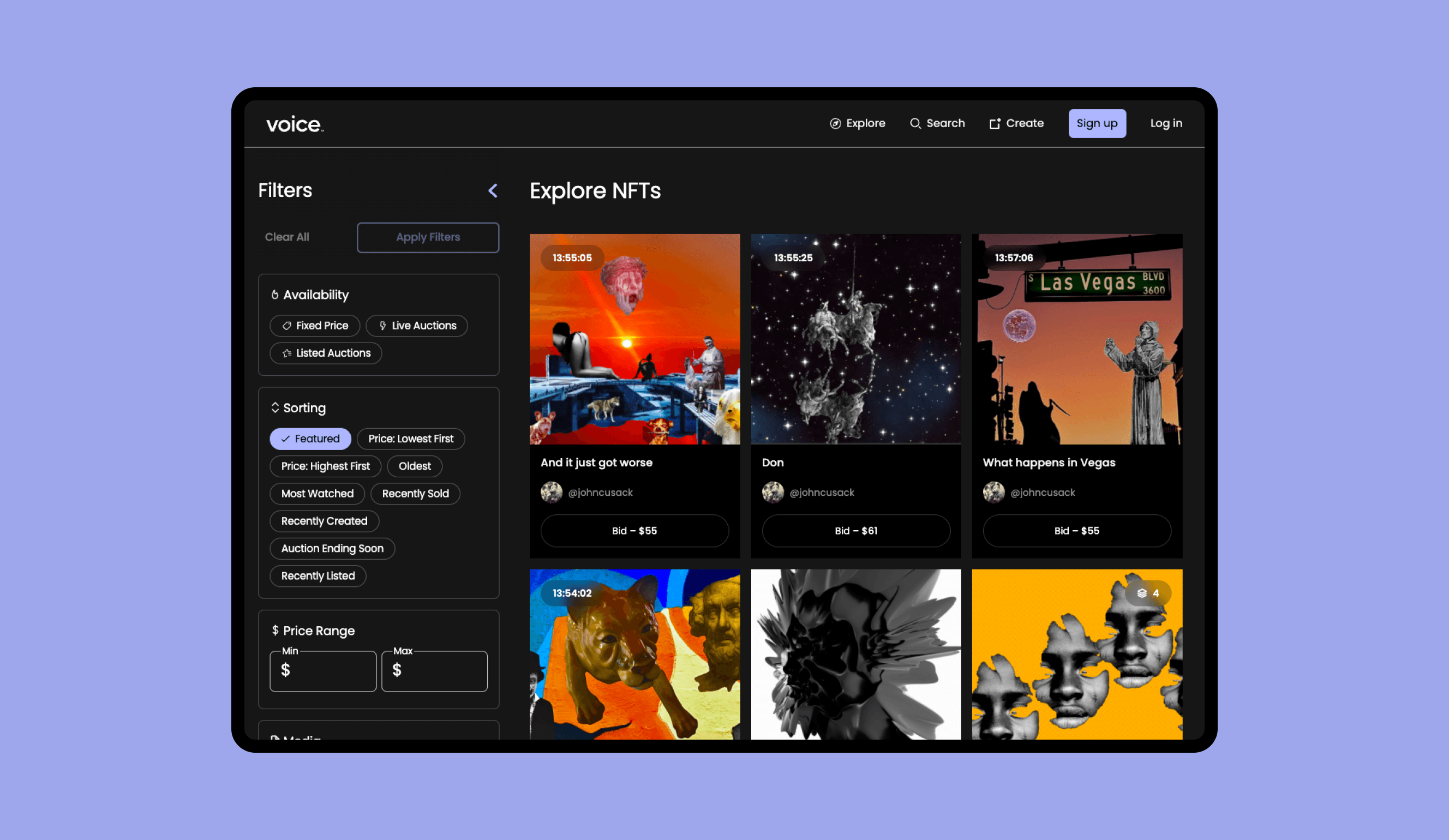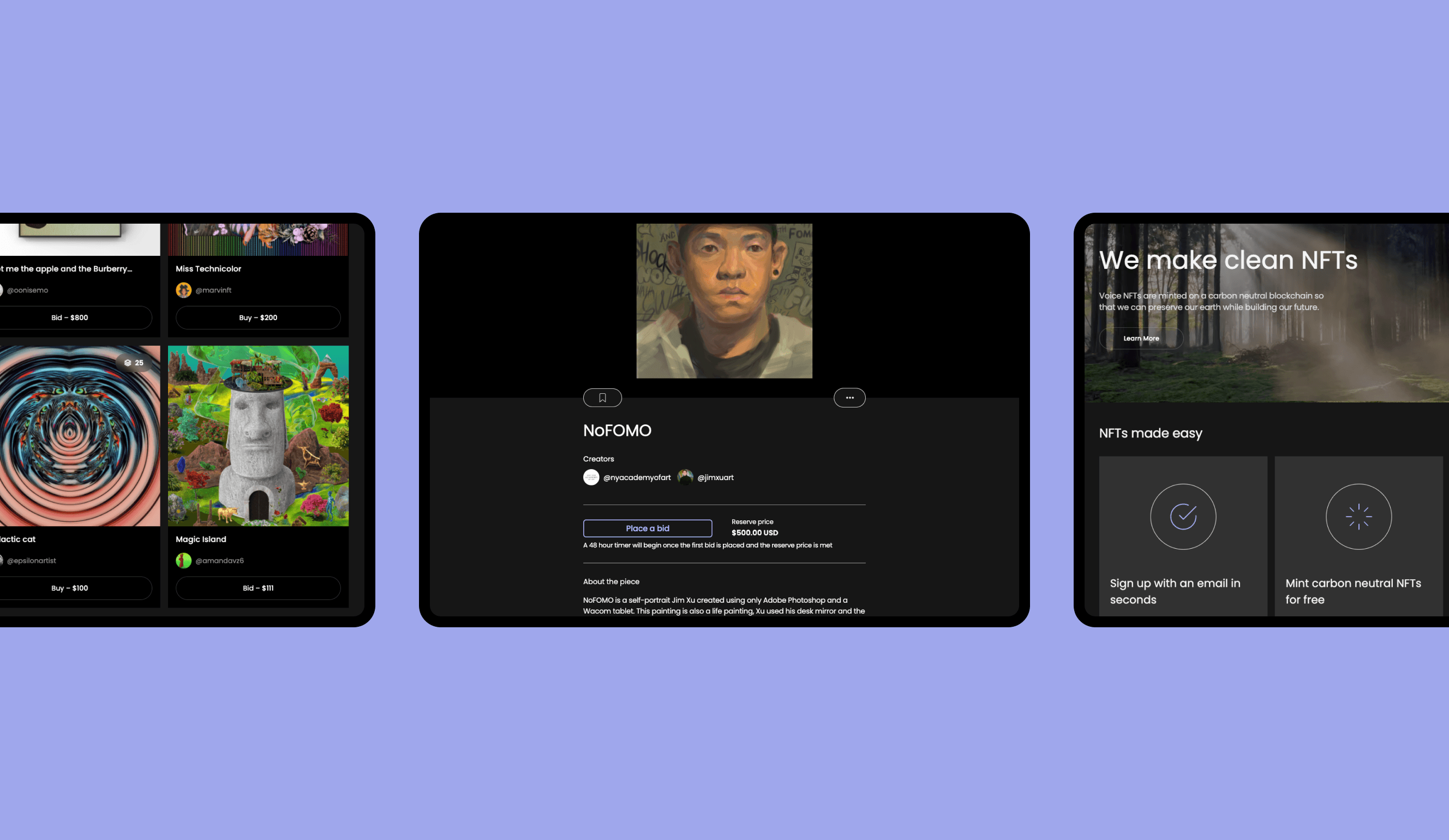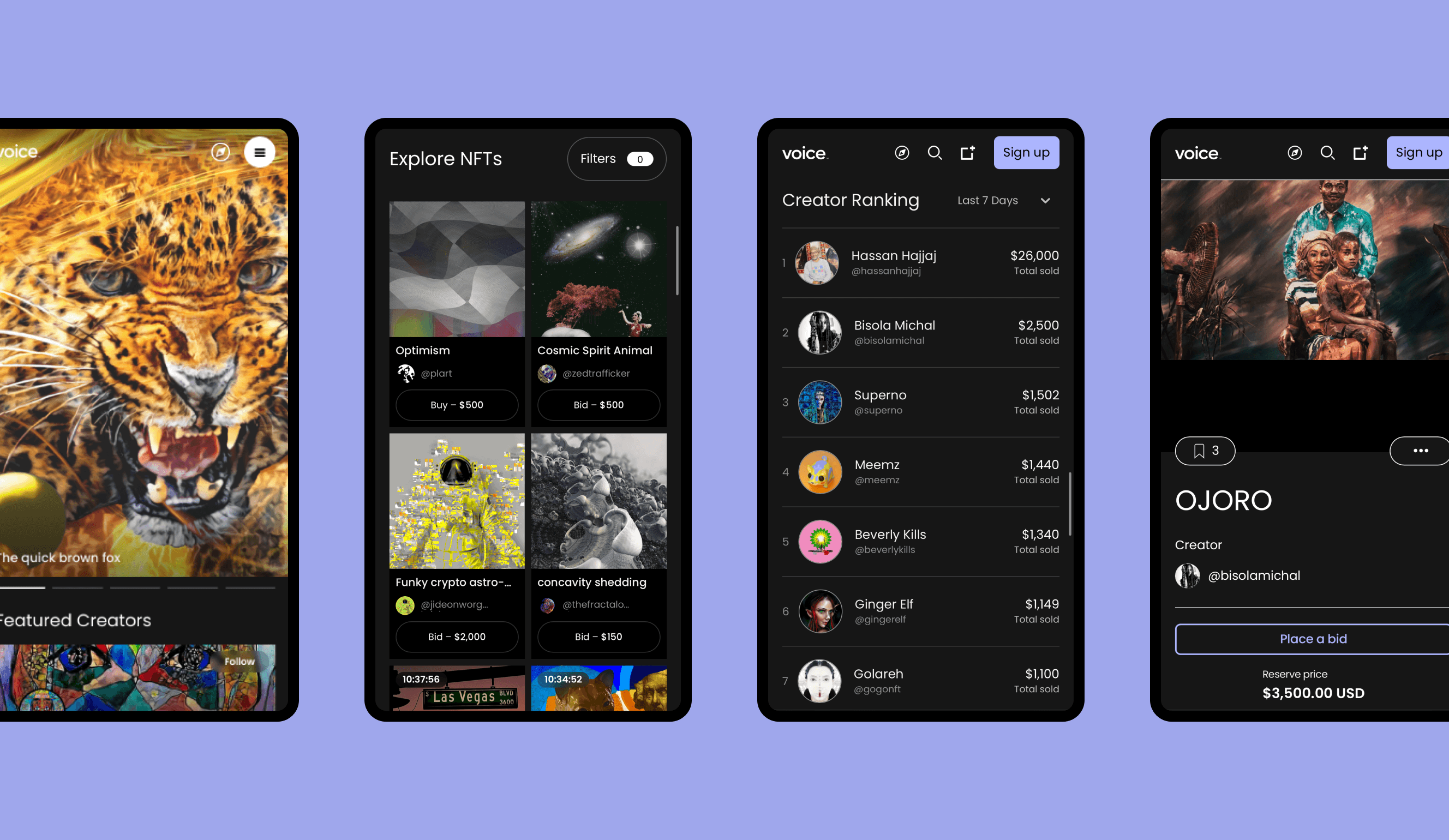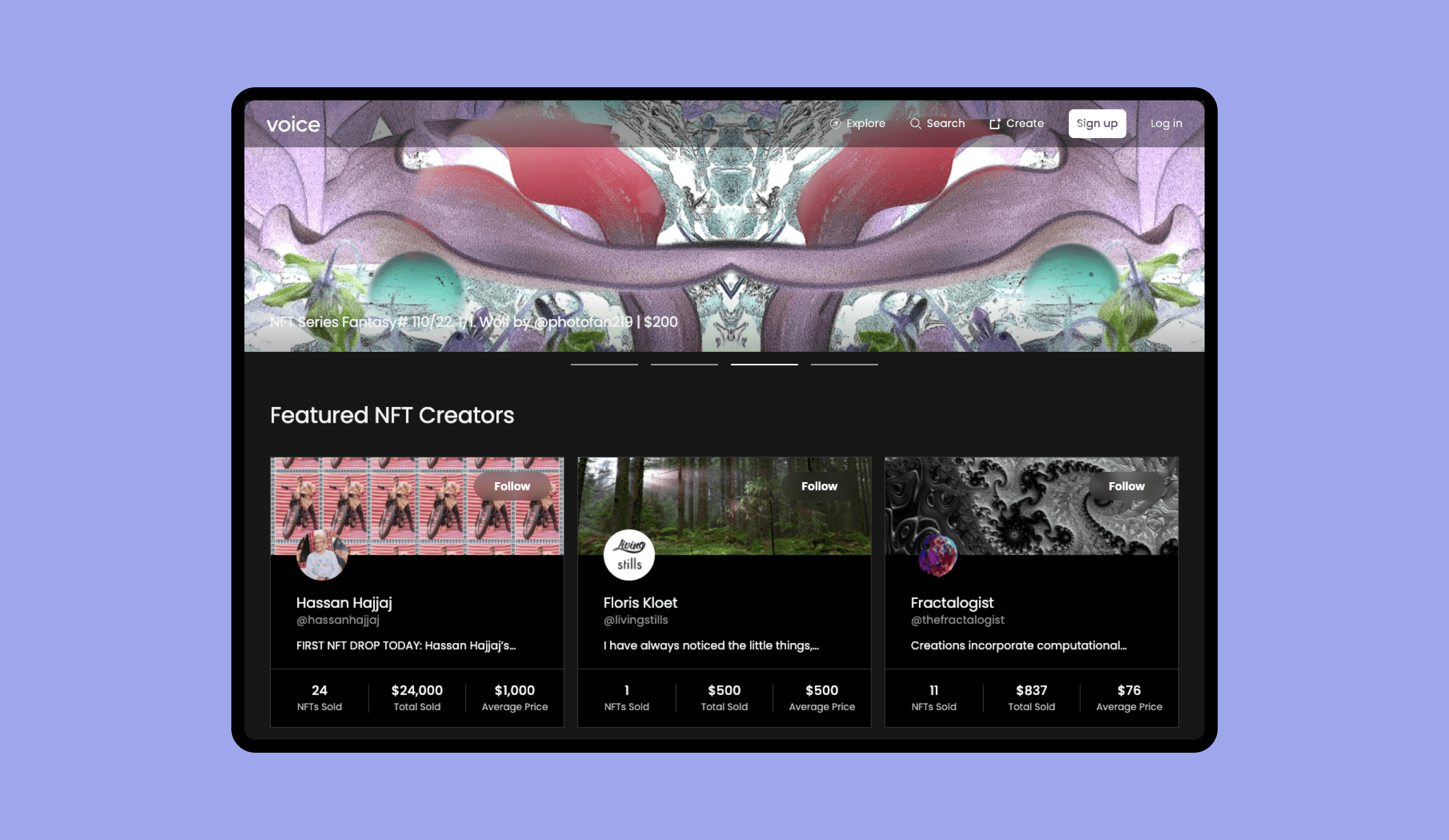 I have worked with Ruca across multiple companies on several
large-scale

projects. They have constantly shown flexibility, speed, and top talent. And that's the reason why I continue to work with them."

-

Salah
Voice's mission is to empower creators from all walks of life with best-in-class, accessible tools to build NFT-based communities. Ruca fully supports opening up access to this new economy owned by the creators themselves and thrives in new media and future-looking platforms.
Ruca has been working with Voice since its inception in the US, now going on two years. We have supported the Voice team across fast-changing pivots, created marketing materials, branding assets, animated videos, decentralized thought leadership pieces, and even a more traditional physical art exhibit for Miami's Art Basel last year.
Through it all, we are most proud of seeing the experience that Voice.com has become and evolved into with its community. Culminating in 2022's recent launch for the new design of the platform.
We look forward to continuing to partner with Voice as they work with their community to make the transformative power of NFTs accessible to creators and communities everywhere. They are bridging the gap from Web2 to Web3 and Ruca is happy to play our role in this web evolution.